Messages Deleted Movie Trailer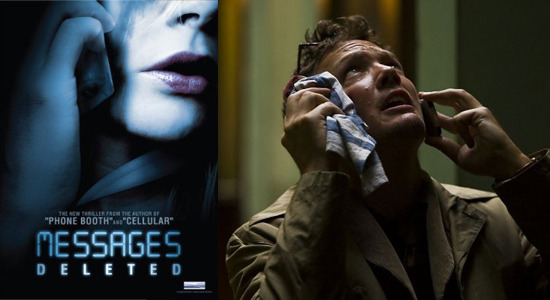 If you didn't already know, the guy who wrote Phone Booth, also wrote the 2004 thriller Cellular. It looks like screenwriter Larry Cohen has one final movie to file in his unofficial telephone-focused trilogy, a C-rate thriller titled Messages Deleted starring Matthew Lillard and Deborah Kara Unger. Deleted is the feature debut of Rob Cowan, the producer of such films like The Net, Life as a House, Righteous Kill and the upcoming horror remake The Crazies. We have the trailer embedded after the jump. Please leave your snarky responses in the comments below.
The official plot synopsis follows: A quivering voice begs screenwriter, Joel Brandt, to pick up the phone on a message from his answering machine. Thinking its a prank, Joel deletes the message. The caller is found dead. Another caller leaves Joel a message; there is another murder...then another...then another. The killer has Joel's attention, and Joel now has the attention of the police. Now the prime suspect in a series of murders, Joel discovers this psychotic killer has targeted him for a reason found within his body of work. Will Joel be able to re-write his ending, or be forced to pay the ultimate price?
via: QuietEarth