Cool Stuff: More LOST Art - Dharma Van By Methane Studios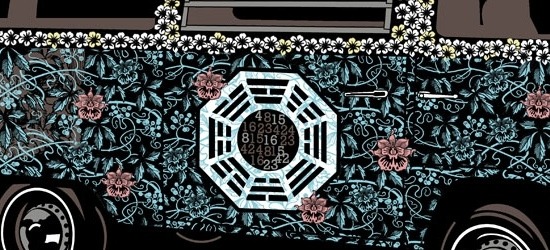 The DamonCarltonAndAPolarBear.com Lost-Inspired art viral is still going strong. The first frame was a Hurley-inspired print by Tim Doyle. Last week they revealed a new Locke-inspired poster created by UK artist Olly Moss. And yesterday during Attack of the Show on G4, a weird website address randomly appeared at the bottom of the screen: WeWereCaughtInANet.com, which revealed the 3rd print: The Dharma Van created by Methane Studios, printed on 24 x 18 inch black paper. It's avaialble for purchase for $50, hand signed, limited edition of 300. Check out the full print after the jump, and as always, click to enlarge.
The Appearance During Attack of the Show: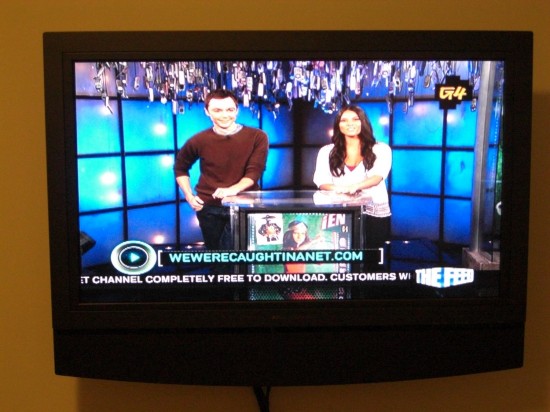 The Print:
Cool Stuff is a daily feature of slashfilm.com. Know of any geekarific creations or cool products which should be featured on Cool Stuff? E-Mail us at orfilms@gmail.com.