Flixster's Movies 3.0 iPhone App To Converge Your Moviegoing With Ticket Purchasing And Netflix Support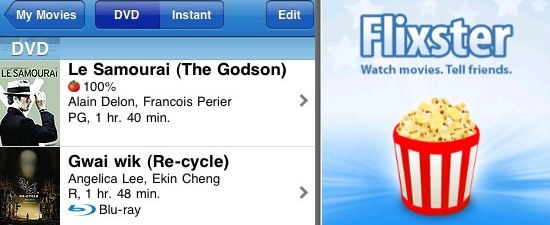 Today Flixster launched version 3.0 of their popular iPhone application, Movies, bringing with it some very intriguing updates. Most interesting to me is the addition of Netflix support. You can now manage all of your Netflix queues through the application with an interface that surpasses many dedicated Netflix apps I've seen. While searching for movies, you can now easily add it to your Netflix queue.
They've also added the ability to purchase tickets directly from within the application (using Movietickets.com), and easy links to the iTunes store if you want to purchase the film. Also nifty is the ability to search Yelp from within the application for restaurants near theaters.
Flixster also makes applications available on Palm Pre, Android, and Blackberry devices, although I'm not sure if those applications are getting updated today as well. If you own an iPhone or any of these devices, I highly recommend that you check out the Movies application if you haven't yet.