Rumor: Spielberg Jumping On Board The Halo Movie?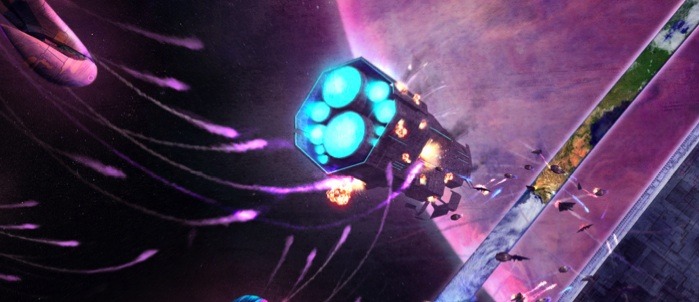 Tintin buddies Peter Jackson and Steven Spielberg might soon be swapping more than spit performance capture data, with IESB reporting that ET's daddy might be picking up the producing reigns on Halo some years after Jackson laid them down.
They cite " studio executives" and "close ties to CAA" as offering confirmation that Spielberg is "currently in active negotiations to develop the feature film adaptation". But why? What can he see in it that Jackson could not?
The basis for Spielberg's excitement is apparently Stuart Beattie's Halo: The Fall of Reach screenplay. I think this is the only developed Halo script I haven't actually read so, who knows, it might be the good one. On the other hand, Spielberg was getting all hot under his collar about Transformers: Revenge of the Fallen just a few months back, so I wouldn't suggest he's any kind of expert on this genre.
There's some hype about Spielberg being a video gamer, with IESB recounting an anecdote about him getting stuck when playing BioShock. I don't know about that, but I do know Boom Blox, the Wii game that bears Spielberg's name, has given more joy than any of his movies. I guess I just like smashing things up with bowling balls.
Beattie's script was review by Latino Review, and the IESB post quotes their coverage while also reminding that they ran it on April Fool's Day. I can't help but wonder (even maybe hope) that some kind of prank is being dragged out a little too far here.
The Fall of Reach storyline comes from Erik Nylund's 2001 novel of the same name and recounts a back story for the game series' protagonist, Master Chief. Apparently, he was once a little boy named John before being hothoused into 'the perfect solider'. Poor soul.
Take note, Conservative Parenting Groups: Halo can't be all that bad if it gets the little kiddy winkles reading books now can it?
For the record, Neill Blomkamp is not at all interested in making a Halo movie any longer. He told /Film's very own David Chen, so unlike this Spielberg story – still very much a rumor – there's a fact you can already take to the bank.