Rob Cohen Goes Medieval, Drops xXx Sequel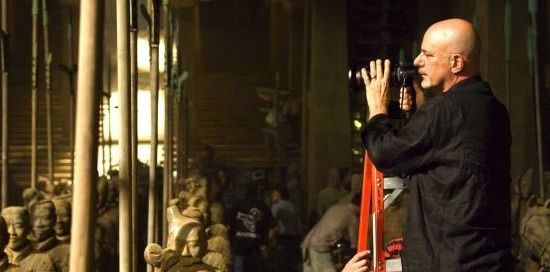 In March it was announced that McG had signed on to develop and possibly direct Medieval, a spec script by Mike Finch & Alex Litvak sold for $800,000 against $1.6 million.  But McG has too many other projects on his plate, 20,000 Leagues Under The Sea: Captain Nemo at Disney, a big screen adaptation of the musical Spring Awakening for Warner Bros and possibly fifth Terminator film.
So who is going to take over for McG? Super duper hack director Rob Cohen. You know, the guy who directed The Fast and the Furious, The Mummy: Tomb of the Dragon Emperor, Stealth and xXx.
Speaking of xXx, this move also means that Cohen will not be reteaming with Vin Diesel on the previously announced sequel xXx: The Return of Xander Cage. Diesel is free to explore other options.
It was a tough decision about xXx," Cohen told Variety. "I talked to Vin over the weekend and said I hoped they would wait, but that if they find another director who's right for the sequel, I certainly wouldn't be angry. But I could not let something like this go.
Back to Medieval, McG is still involved as a producer. New Regency is financing the film, which will be distributed through Fox (It would be too easy to make a joke about the recent quality of Fox films and note that Cohen could only contribute to that legacy).
Described as The Dirty Dozen or The Magnificent Seven set in medieval times, the story begins with "a monk, a knight, a samurai, a zulu, an Arab, a gypsy and a viking" in a jail cell together awaiting execution the next morning. A sleazy lawyer arrives and offers them a solution — If the seven of them can infiltrate the King's castle and steal the crown, they will be set free. GoIntoTheStory described the adventure as a "Medieval Mission Impossible to steal the King's crown, performing numerous badass slow-motion ass-kickings while evading Indiana Jones-like traps." Sounds kinda cool, but with Cohen involved, I've lost all interest.