Page 2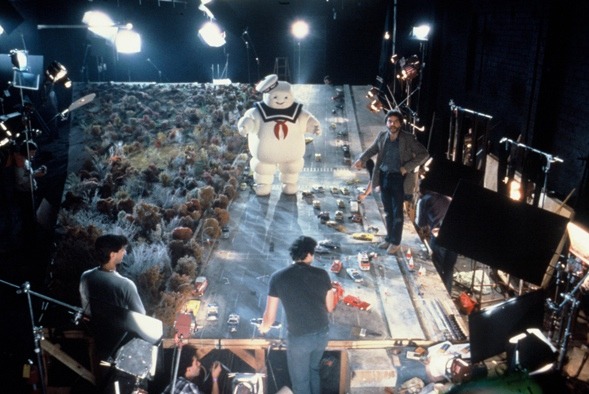 Page 2 is a compilation of stories and news tidbits, which for whatever reason, didn't make the front page of /Film. After the jump we've included 29 different items, fun images, videos, casting tidbits, articles of interest and more. It's like a mystery grab bag of movie web related goodness.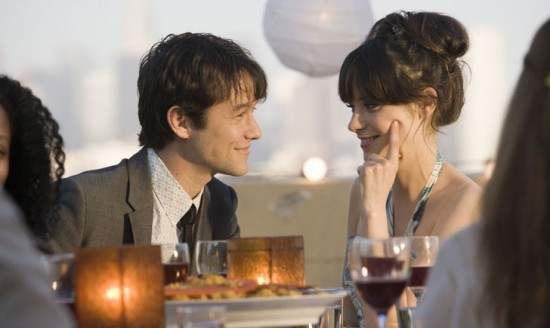 Fox Searchlight has released three new photos from the Sundance sensation, (500) Days of Summer.
Hairspray director Adam Shankman is now on Twitter as @adammshankman. [via DannyTRS]
/Film is listed as the #1 Best Movie Site You Should Be Visiting by WeAreMovieGeeks. Thanks to Scott and the guys at MovieGeeks!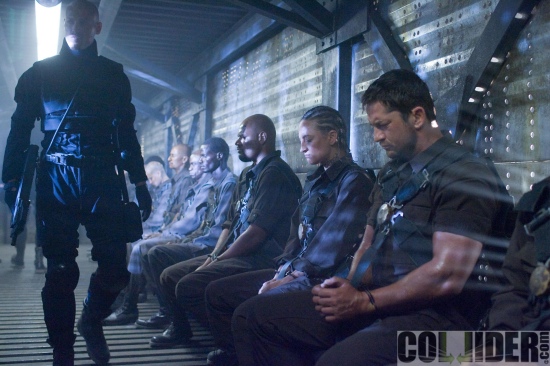 Collider has a new photo from Neveldine/Taylor's Gamer. Click on through to see it in high resolution.Howard Stern's Porky's remake has been relocated from Florida to San Diego, and is still trying to shoot later this year. [moviehole]
Did You Know: Sam Raimi was offered Star Trek before JJ Abrams came on as director. [wrap]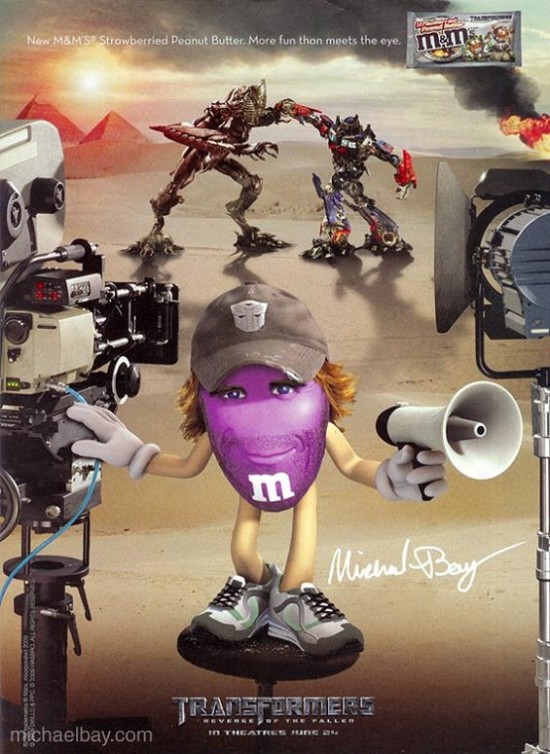 If Michael Bay were an M&M, he would look something like this. Yes, this is an actually advertisement that ran in entertainment weekly. [bay]
20th Century Fox Television is in talks with TBS about a possible 13-episode pickup of My Name Is Earl. [variety]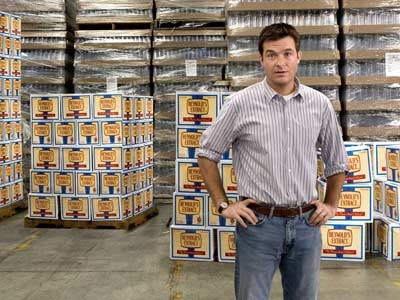 EW has a new photo of Jason Bateman from Mike Judge's Extract.Collider is reporting a rumor that Comedy Central has ordered 13 new episodes of Futurama.Iron Man 2 director Jon Favreau tweeted today that he "Shot some Mickey Rourke action today. Big scene. Big set." He also said that he hopes to an image of Rourke "to release soon. Stay tuned for info."

Jim Hill has a first look at the Chippettes from Alvin and the Chipmunks: The Squeakuel.
Turner Classic Movies lists 15 overlooked classic Hollywood directors. [UPI]
Michael Dougherty will be taking Trick 'r Treat on a theatrical road tour before Warner Bros releases the horror anthology on DVD/Blu-ray on Halloween. [Bloody-Disgusting]
MySpace has premiered the first of a series of short online videos to promote Nicholas Jasenovec's quasi-documentary Paper Heart. The first short features Charlyne Yi interviewing Jack Black about love.
Director Kevin Greutert calls Saw 6 "mind-numbingly complex." [shock]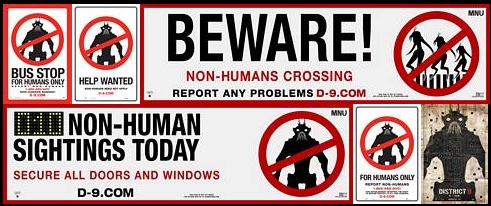 As we've mentioned in a previous Page 2, new viral posters, banners and advertisments have begun showing up in the real world for District 9. Check out all the new outdoor ads on IMPAwards.
Topless Robot takes a look at the 9 Greatest Fan Films Ever Made.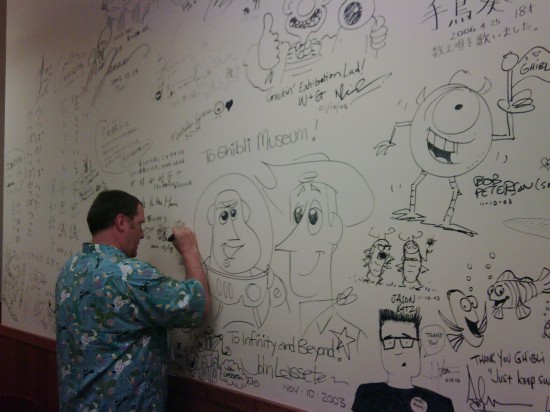 Disney/Pixar head John Lasseter draws on Studio Ghibli's wall of fame. [twitpic]
Oscilloscope has acquired the North American rights to the documentary No Imapct Man, which premiered at the 2009 Sudnance Film Festival. [thr]Fandango has launched a movie ticketing and information application for the new Palm Pre. [PRWire]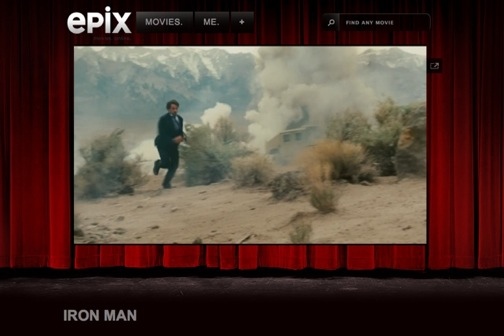 Lionsgate, Paramount and MGM are joining together to create a Hulu-style streaming service called Epix, which will feature 720p films before the DVD release. [gizmodo]
Academy Award-winning screenwriter Diablo Cody has written a 1-page screenplay for Movieline.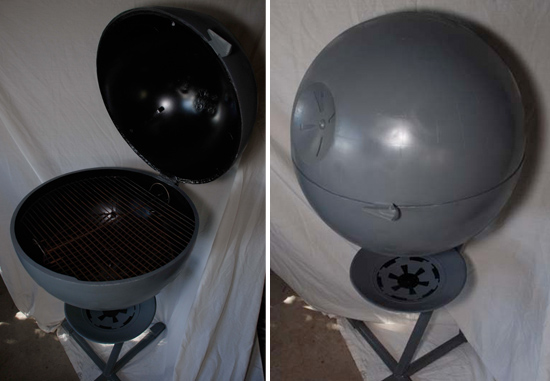 Bryan A Tate has created a custom Death Star Grill. Why didn't George Lucas' Star Wars merchandising team come up with this one?David Letterman is in talks to stay with CBS through the 2011-12 season. [variety]
[No photo]
Cathy Kanavy has 19 photos from Jim Sheridan's Brothers, starring Jake Gyllenhaal, Natalie Portman, and Tobey Maguire. [via: Awards Daily]James Franco is set to star in Jay Anania's indie drama In Praise of Shadows, which begins shooting June 15th n New York City. [variety]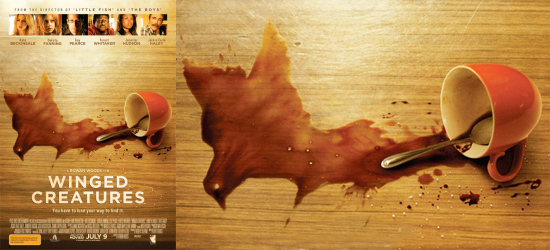 Peace Arch Entertainment has released a poster for Rowan Woods' Winged Creatures which features Kate Beckinsale, Dakota Fanning, Jackie Earle Haley, Jennifer Hudson, Josh Hutcherson, Guy Pearce, and Forest Whitaker. [impawards]
Ghostbusters turned 25 years old on Monday. Check out Ghostbusters.com to see a ton of new never before seen behind the scenes photos. The photo from the header of today's Page 2 is from this site.