Nathan Johnson On Composing The Score To The Brothers Bloom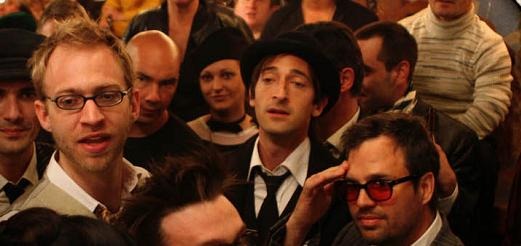 We may receive a commission on purchases made from links.
Nathan Johnson first got into composing movie music when he was asked by his cousin Rian to create the score for Rian's 2005 film Brick. The film was not a high-budget picture, but Nathan was still able to record the entire score using one microphone attached to his Powerbook inside his bedroom. Nathan also used creative instrumentation, once remarking that he did most of his shopping for instruments at the grocery store, rather than the music store. What resulted was a score that was extremely effective, surprisingly chilling, and (very much like the film) unquestionably unique. Here's a clip:
[You can buy the entire score for Brick on Amazon and iTunes.]
For Rian's new film, The Brothers Bloom, Nathan was given many more resources, but he has shown a continued desire to be inventive. He has created a score that is loaded with playfulness and pathos, with joy and melancholy. The best scores are those that not only have the capability to strongly evoke the film they were a part of, but also to stand on their own as independent works; Nathan's Bloom score certainly falls into this category. Fans of the /Film movie podcast know that I buy a lot of movie scores. I was proud to add this one to my collection.
I had the chance to chat with Nathan yesterday, and we discussed the sound behind the sound of the film, identified the different themes for each of the major characters, and listened to some of the score's most memorable clips. The Brothers Bloom soundtrack is available now at iTunes (with a sweet digital booklet) and at Amazon. The Brothers Bloom opens in many cities today (May 22nd).
Download the interview or play it now in your browser:
You can always e-mail us at slashfilmcast(AT)gmail(DOT)com, or call and leave a voicemail at 781-583-1993. Join us next Monday at 9PM EST at Slashfilm's live page as we review Terminator Salvation.