David Russo To Direct Blue Man Group 3D IMAX Movie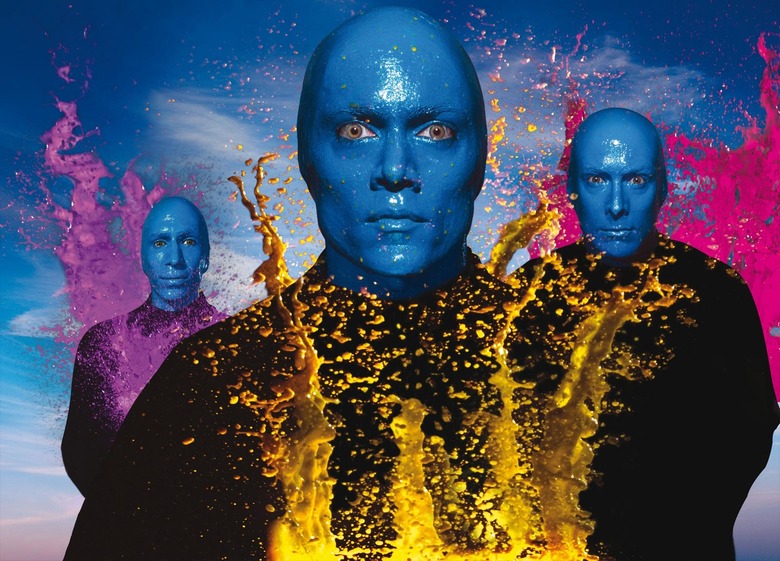 Seattle-based short film and commercial filmmaker David Russo (director of the Sundance film The Immaculate Conception of Little Dizzle) has been hired to direct a Blue Man Group movie, which will be distributed in IMAX 3D. The film is not just a recording of the group's stage performance, and will actually be a fictional story scripted by Lisa Robinson.
Russo describes the movie as being about "the Blue Men entering the brain of a socially and creatively congested person and observing his neural patterns and his habitual brain functions and memory and altering it in a way that helps him bring his inside life outside." The original Blue Men, Chris Wink, Phil Stanton and Matt Goldman, will star and score the film. Visual development has already begun, and the film is scheduled to begin production in the first quarter of 2010 for an early 2011 release.
I'm a huge fan of the Blue Man Group, and have enjoyed their Boston show way too many times to count. I'm actually surprised that BMG hasn't come to Hollywood sooner.  Back in 2000 when I was doing a lot of film production work, I noticed that track's from Blue Man Group's first CD Audio were being used as temp tracks in many short films and independent projects.  Their music has appeared in a bunch of subpar films, Terminator 3: Rise of the Machines, Robots and Space Champs. If you ever have a chance, check out their debut CD, as it has some great instrumentals.
source: Variety