IMAX Considering 3 Month Run For James Cameron's Avatar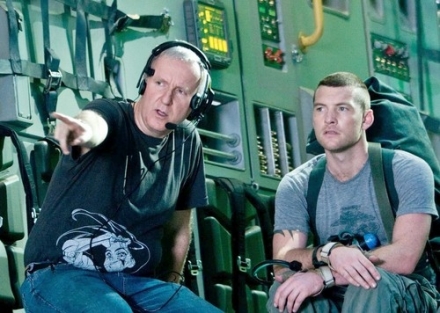 What are Hollywood's expectations for James Cameron's Avatar? We haven't even seen a trailer, or even a photo, but many are already touting a "revolution." With the director of the highest grossing film of all time behind it, everyone is hoping for big.
As you know, Avatar is set to hit IMAX theaters in 3D, day and date with the theatrical release. Now-a-days, IMAX screens, much like 3D screens, are in high demand. JJ Abrams' Star Trek only had two weeks on the giant screen before being replaced with Fox's Night at the Museum sequel.
But The New York Times is reporting that IMAX is considering giving Avatar an 11-week (almost 3 months) run to "satisfy demand" for Cameron's first feature film since Titanic. Avatar hits theaters on December 18th 2009, and the next giant screen release is Tim Burton's Alice in Wonderland on March 5th 2010. The Dark Knight had a 10-week IMAX run, and was still doing pretty well when Eagle Eye replaced it on September 26th 2008.
Of course, this might all change. Possible IMAX up-conversions include Warner Bros' The Book of Eli (January 15th) or the Disney 3D rerelease of Beauty and the Beast (February 12th). The latter seems more of a possibility, as Disney has a multi-film deal with the IMAX corp. But this would still give Avatar a full two months of screen time.