Page 2
[No photo]DVDForum has found yet another photo of Michael Bay leading a troupe of soldiers on the set of Transformers: Revenge of the Fallen.
26 news tidbits not fit for the front page, available after the jump.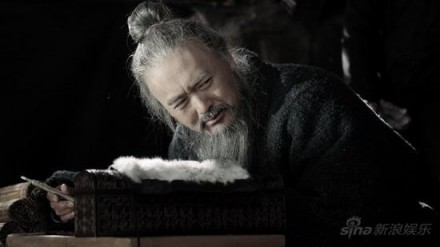 Twitch has new photos of Chow Yun-Fat as the great ancient philosopher in the upcoming biopic Confucius.Spoutblog lists 10 LOST theories Inspired by Movies.Rian Johnson talks to Rotten Tomatoes about his five favorite movies: Paper Moon, House of Games, The Man Who Would Be King, The Sting, and F for Fake.
Take a look at the first draft of Pixar's A Bug's Life in this storyboard compilation.
Polish composer Abel Korzeniowski is doing the music for Tom Ford's A Single Man. [filmscores]
Ashley Olsen has officially quit acting for fashion. [cinemablend]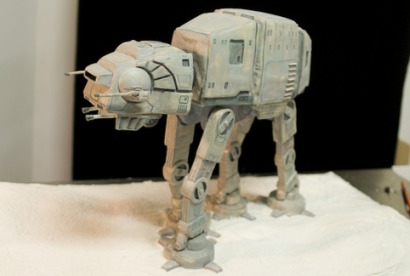 The Star Wars AT-AT in the photo above? It's actually a cake! [GreatWhiteSnark]
Hugh Jackman, Rachel Weisz and Robert Pattinson will star in Madeleine Stowe's period drama Unbound Captives. [variety]
The Halcyon Co. will adapt Philip K. Dick's 1974 novel Flow My Tears, the Policeman Said, which is a about a celebrity who wakes up after an assassination attempt to find that no one has ever head of him. [Firstshowing]
WETA has created a steampunk-inspired pre-preschooler's television show called The WotWots. [boingboing]CHUD lists 5 things Star Trek 2 should avoid.Christopher Lloyd has joined the cast of Piranha 3D. [Bloodydisgusting]
Universal has released a new clip from Sam Raimi's Drag Me to Hell.
Director Cameron Crowe lists his 36 top music moments in film for Empire.
Someone gave Lindsay Lohan another job. She will star in the indie fantasy comedy The Other Side alongside Woody Harrelson, Giovanni Ribisi, Dave Matthews and Alanis Morissette. [variety]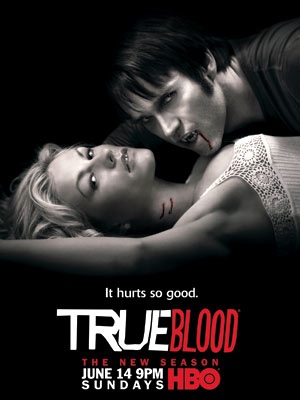 HBO has released a new poster for True Blood: Season 2. [EW]
Kung Fu Panda co-director John Stevenson is set to helm a feature adaptation of Steven Sherrill's 2000 novel The Minotaur Takes a Cigarette Break for the Gotham Group. [THR]
Stride Gum has offered King of Kong star Steve Wiebe $10,001 in quarters if he can beat the King Kong record at E3. [PRN ]
If Star Trek: The Next Generation were to get a reboot, MovieMoron has a list of actors and actresses they would like to see in it.
Someone has compiled a video detailing the alternative reality game that was associated with JJ Abrams' Star Trek.
Star Trek screenwriters Roberto Orci and Alex Kurtzman talk to MTV about why they made some of the more controversial changes from Trek canon.
10-year-old Azharuddin Mohammed Ismail, who played young Salim Malik in Slumdog Millionaire is reportedly homeless after Indian authorities demolished his home. [/Gossip]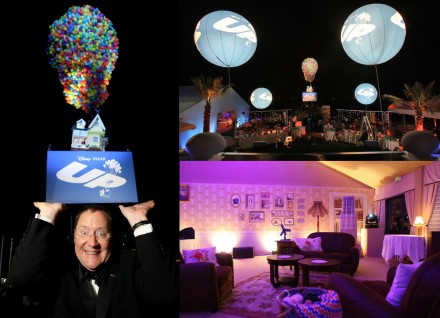 The Pixar crew has posted some photos on Twitter from the opening night Up Party at the Cannes Film Festival.
George Lucas gives Vulture his brief review of Star Trek: "I liked Star Trek growing up and I've seen the new one. It's good. I liked it."Spider-Man 4 will film a small portion of the movie at Dundalk, Ireland's massive wind turbine. [dundalkdemocrat]EW lists the 25 most controversial movies ever.