I Love You, Phillip Morris Finds U.S. Distribution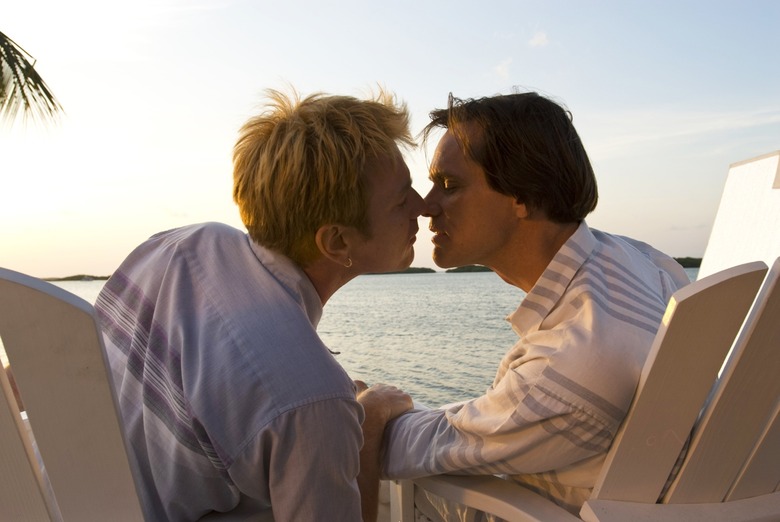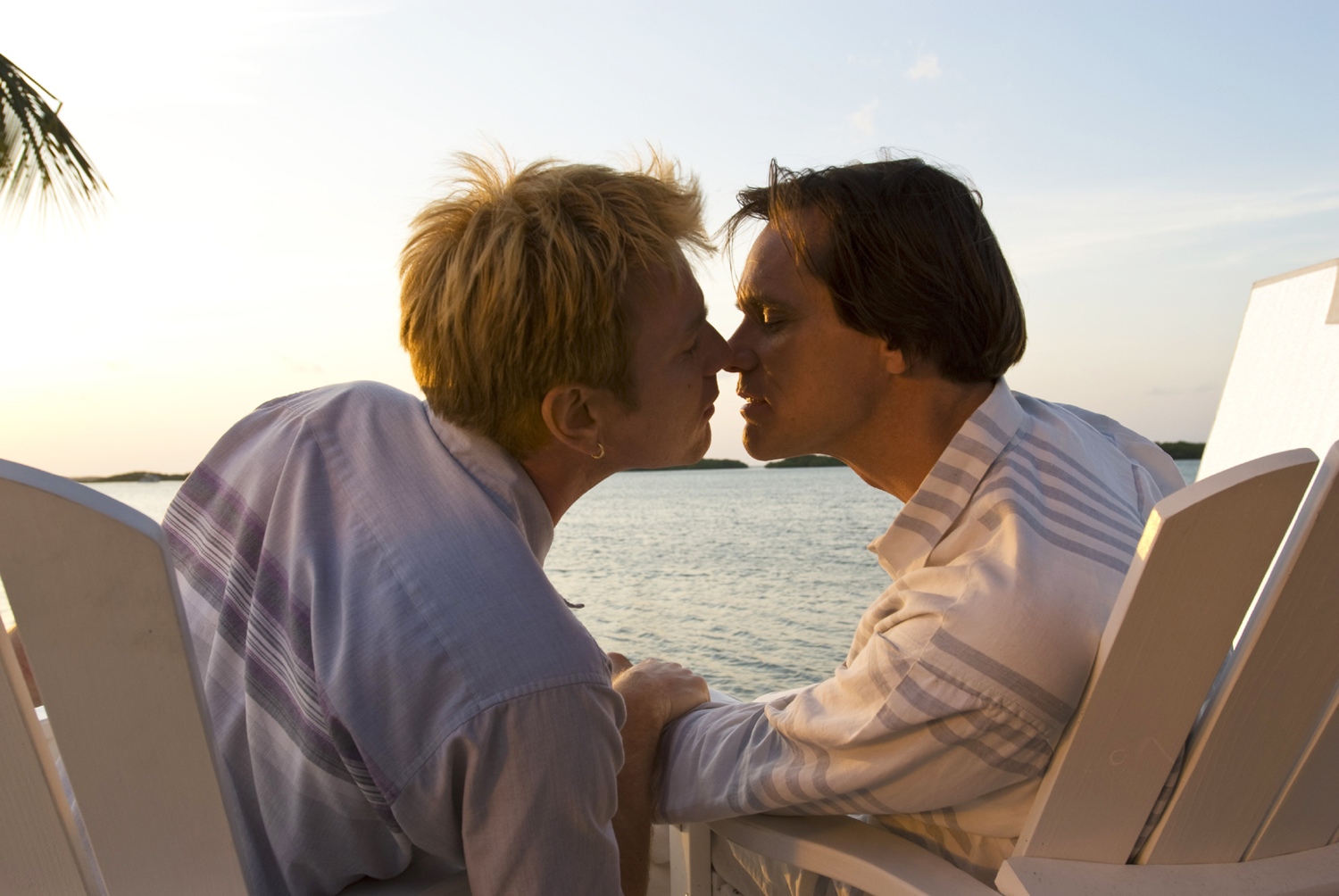 I Love You, Phillip Morris premiered at the 2009 Sundance Film Festival to fairly good reviews, but distributors have been turned off by "the graphic homosexual sex depicted in the film," and the film has yet to score domestic theatrical distribution, until now. Variety reports that the Jim Carrey/Ewan McGregor comedy has finally been acquired by Consolidated Pictures Group for domestic distribution. An earlier report stated that thefilm was being re-edited in "a last ditch attempt to find an American distributor. It is unclear if the original cut or a new cut will be distributed to theaters in the U.S. And no word yet on a release date.
The movie is adapted from Steve McVicker's 2003 novel, and based on a true story. Carrey plays Russell, a criminal who falls in love with his cell mate, Phillip Morris (McGregor). After Morris' release from prison, Russell attempts a variety of bizarre prison escapes in hopes of reuniting with the love of his life. The movie was apparently pitched as "Catch Me if You Can meets Brokeback Mountain". The screenplay was written by the team who did Bad Santa. Film School Rejects said the film feels like "a mixture between the silliness and absurdness of a Farrelly brothers movie, but with the intelligence of a Coen brothers flick."
The lack of interest due to the film's gay storyline somewhat baffled me. Movies like Milk and Brokeback Mountain found their way into the mainstream despite what some distributors would label as a "disadvantage". I understand there is a graphic gay sex scene in the first 10 minutes, but I think audiences in more liberal cities don't really care.
This film doesn't need a huge wide release. It was filmed independently for only $13 million, and has already sold theatrical distribution in UK markets. It seems to me that Jim Carrey's name alone would be enough to market this film. And if distributors were smart, they could make 20-30 million off of a small screen release.