Thor And The Avengers Progress Report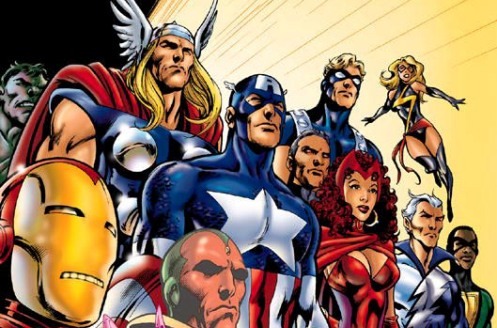 It feels quite odd to be reporting a story from Empire magazine that doesn't reference their all-stops-pulled anniversary issue, but here we go. Proving that there is life after 20, Empire today published some tidbits gleaned from an interview with Marvel movie mogul Kevin Feige. Though they're keeping back the Iron Man 2 material for the next print issue, they've webbed a pair of updates for Thor and The Avengers.
According to Feige, we can expect casting announcements on Thor in the next "month or so", but not necessarily in the case of the lead:
We're looking to cast Loki and Odin soon, and the main female role.
He also confirms that production is likely to take place next year, after Kenneth Branagh's recent comment that shooting should kick off in January. According to Feige, Branagh is at the moment busy devising the action sequences:
...but Branagh's here, we're prepping, and he's put together some spectacular animatics already for our first action scene. We're digging into the second and third now, and we are just embarking on a rewrite of the draft.
Incidentally, the Guardian have today passed along the BBC's confirmation that three more feature-length Wallander films, starring Branagh in the title role, are to be shot this summer.
As for those Avengers, it sounds as though screenwriter Zak Penn is hard at work trying to grasp how the Iron Man, Thor and Captain America films are being tied together (note: he makes no mention of The Hulk). Feige says:
He's beginning to outline the script now – he'll be doing that over the summer. All of the Marvel movies leading up to The Avengers will be based in our new facility in Manhattan Beach, in LA. There will be location work that will take us out occasionally, but our home base will always be here.
Wolverine's smash landing at the BO, even in the face of high-caliber piracy, seems to suggest that the four-color cash cow has plenty left to give... but aren't you just a teensy bit tired of endless superhero movies by now?