David Slade Set For Antarctic Horror Film Cold Skin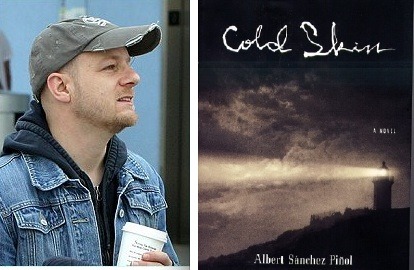 As well as his much publicized gig on Eclipse, the third Twilight film, Hard Candy and 30 Days of Night director David Slade also has the horror film Cold Skin in preproduction. Slade has reportedly been working on the project since 2008, consulting with screenwriter Jesus Olmo until they'd arrived at a draft they were pleased with.
According to Variety, this fit-to share screenplay is currently out to cast and, depending on who comes on board, the budget will swing up or down around the $25 million mark. Pleasantly modest moneys, I'd say, and almost definitely set to be leapfrogged by the BO receipts by time the film hits DVD.
With Cold Skin, I believe we can create a lasting psycho-physiological horror film. It is one of the most atmospheric, terrifying, cinematic and original stories of the human spirit.
That's a big promise.
Variety note that the project will require a significant amount of CG FX. These will be necessary to create the many "Toads", a species of humanoid amphibians that overrun an sub-Antarctic island. The novel's protagonist is a European of unspecified national origin (who I wouldn't be surprised transformed into an American for the movie) and the true horror of the story apparently lies less in his dealings with the slimy beasts, but with his threatening roommate, an Austrian that I'd expect to remain Austrian on the big screen. I'm not sure if the period setting will be maintained or not, but the novel is set "in the years following World War I".
A review of the novel in The Observer declared that it has a B-movie plot (as though that is necessarily a bad thing) but that the writing somehow transcends this. Hmmm. Other comparisons have been made to Poe and to HG Wells. All in all, it does seem like a rather interesting story, if based on some familiar ideas.
It shouldn't go without saying that there are easy comparisons to be made between Cold Skin and 30 Days of Night – the chilly environs, the beasts that come out after nightfall. Perhaps this will end up feeling like Slade's chance to go over his first draft, as it were, and perfect the idea.