Tom Cruise's Fantastic Options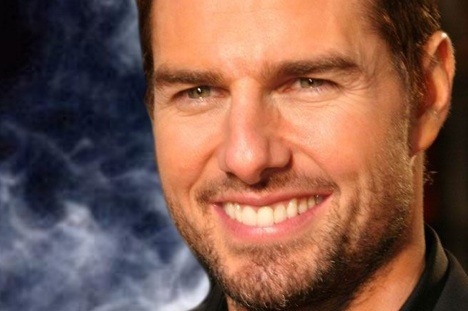 Variety have published a very exciting list of every film that could, potentially, become the next film for Tom Cruise – as well as a list of the various writers and directors working on them. The focus is on the writers, as the umbrella notion here is that Cruise is calling for lotsa costly rewrites from script doctors. Curiously enough, it is later made clear in the piece that some of these writers aren't doctoring as much as coming on to the projects as full-on writers.
The full list follows, but sadly it doesn't contain two interesting prospects: Susanne Bier's Lost For Words and Florian Henckel von Donnersmarck's The 28th Amendment. Hopefully they'll still go ahead with a different lead, or be resurrected once Cruise has cleared his plate a little.
So, still in the running for Cruise's next engagement are Motorcade, The Tourist, Wichita and The Matarese Circle.
Motorcade has Len Wiseman attached as director – but, more positively, Bill Ray is currently working on the screenplay. Interpol thriller The Tourist is a remake of Anthony Zimmer being rewritten by Christopher McQuarrie for director Bharat Nalluri. Those would be the two appointments that go beyond mere doctoring duties, apparently.James Mangold's Wichita is getting revisions from Scott Frank and The Matarese Circle now has Paul Atanasio working on a new draft after David Cronenberg recently delivered his own pass to the studio. As for the two shelved projects, apparently Alex Kurtzmann and Roberto Orci had recently come back to the 28th Amendment script, which started as a spec they sold a full decade ago, and Lost For Words was getting some spit and polish from Working Title's romcom-freak on a leash, Richard Curtis.
Incidentally, I'm told that Curtis' own next film is not a comedy, but a drama about malaria. His socially conscious side is showing through – and I say good for him. I want to see him stretch his wings a little more, and give his tedious, repetitive critics something new to chew on.
This is an incredible line-up of writers – Kurtzmann and Orci are really only the worst of a good bunch, and they're no slouches. It's looking pretty certain that whatever Cruise does do next (and I'm wanting it to be The Matarese Circle) he'll certainly be going onto set with the blueprint for a good film in hand.