Year One Loses MPAA Appeal; Still Rated R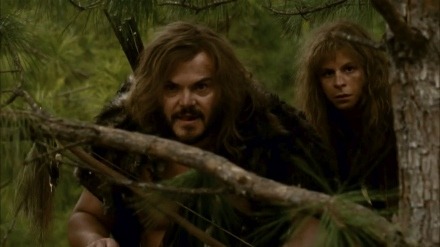 The Judd Apatow-produced biblical comedy Year One has been slapped with an R-Rating by the MPAA Classification and Rating Appeals Board for "some sexual content and language."According to THR , Apatow and director/co-writer Harold Ramis appeared before the appeals board to argue for a PG-13 rating, but were ultimately unsuccessful in their attempts. At this point, Sony is forced to accept the rating, but still has the option of re-editing the film for resubmission.
The movie has an estimated budget of $75 million (those big sets and location shoots don't come cheap) The online buzz for the film has been fairly weak (the superbowl television spot ranked one of the lowest in polls), and an R-Rating could be detrimental to the film's box office prospects.