Cool Stuff: Watchbabies T-Shirt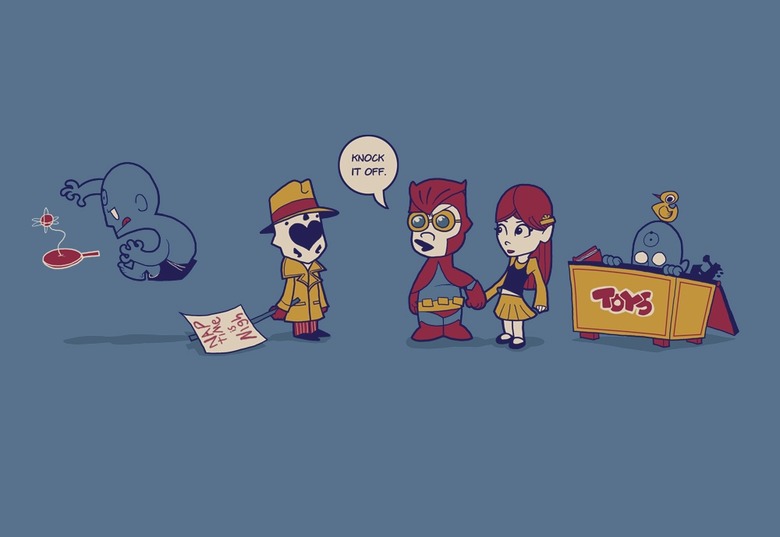 Who watches the watchbabies? A good babysitter is hard to find. Split Reason is selling a Muppet Babies/Watchmen-inspired t-shirt designed by Glen Brogan called "Watchbabies". Screenprinted on slate blue 100% pree-shrunk cotton 10.2 ounce crewneck tee sized small to XXL for $18.95.
Cool Stuff is a daily feature of slashfilm.com. Know of any geekarific creations or cool products which should be featured on Cool Stuff? E-Mail us at orfilms@gmail.com.