Rumor Killer: Danny Boyle NOT Directing New James Bond Movie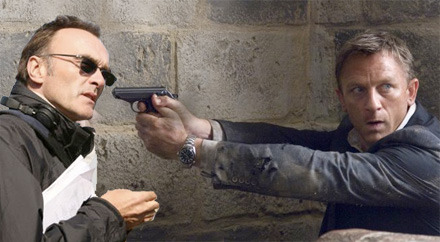 Last week The Sun reported that Slumdog Millionaire director Danny Boyle is being offered the chance to direct the 23rd James Bond film. We speculated at the time that it was probably an inaccurate story as the source is rather dubious, even though its a newspaper. Well it turns to be false. The filmmaker tells Entertainment Weekly that while he has always enjoyed Bond movies, "I have no plans to direct one." Boyle went on to say that the story wasn't true in the slightest: "I don't know who came up with the story, but please tell them I'm very flattered to be thought of!"
Discuss: So if not Boyle, who should direct the next James Bond movie?