Dakota Fanning Cast In New Moon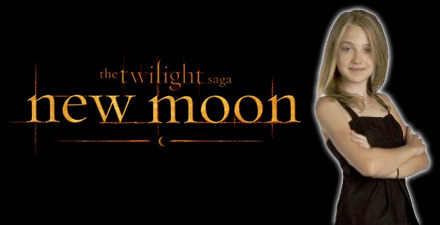 Dakota Fanning has been cast in The Twilight Saga's New Moon. Rumors first began to circulate in January, but it was finally confirmed over the weekend. The 14-year-old actress will play the role of Jane, a member of the Volturi, an Italian group of vampires who maintain vampire order and ensure that humans don't find out about vampires' existence.
In New Moon, Edward flees to see the Volturi following a grave misunderstanding about the state of Bella's well-being, and asks them to end his life. According to E!, Jane was described in the casting notice as "a petite blonde with a 'Botticelli angel-like face...[and] crimson irises.' While fellow Volturi guards Demetri & Felix 'are three times the size of her, they are terrified of her." Filming begins later this month and the movie is set for a November 20th 2009 release (if you're thinking that they might be rushing things a bit, you might be right..).