Will Ferrell And Mark Wahlberg Set For The B Team From Adam McKay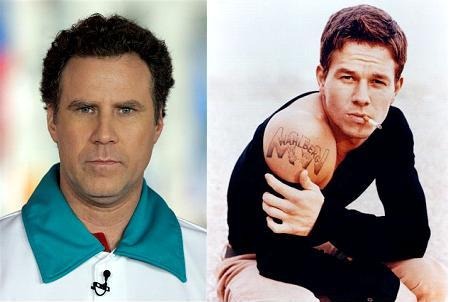 "Woo." To Hollywood's long line of buddy-cop duos we can now add Will Ferrell and Mark Wahlberg. The pair will team up for The B Team, an action-comedy from director and uber-reliable Ferrell collaborator Adam McKay (Anchorman, Step Brothers). "Woo." No other plot-points were given, but according to the trades, a bitchin' bidding battle went down on Tuesday. The script is by Chris Henchy, who wrote Ferrell's Land of the Lost reboot and co-produces HBO's Entourage with Wahlberg and East Bound & Down for Gary Sanchez Prod.
So, what do you guys think? Under McKay's eye, the project won't make for smelly summer tripe a la Bulletproof or I-Spy, and if an R-rating is in the cards, that would equal amazing in blood spray. Though, I doubt that's the case, judging by a title that spoofs a Mr. T show and upcoming remake. Ferrell remains attached to star in a Sherlock Holmes comedy alongside Sacha Baron Cohen and produced by Judd Apatow, and is still making a mint on Broadway (and Conan's final show) as some Texan guy.
via Pop Watch