1978 Battlestar Galactica Big Screen Movie?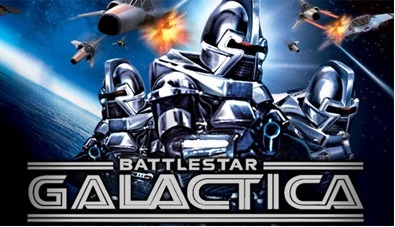 IGN is reporting a rumor that Universal Pictures is planning to turn the old Battlestar Galactica television series (1978-80) into a feature film. Series creator Glen A. Larson will be working on the script and is also expected the produce.
I'm not sure I understand the concept of making a Battlestar movie based on the old television shows as the recent Sci-Fi channel series is basically an updated version of the original series. I could understand releasing a movie about the original Cylon war, or some kind of prequel, but I just don't understand what an old school Battlestar movie would bring to the table. Will Starbuck be played by a man again?