William Monahan To Adapt John Grisham's The Associate
We may receive a commission on purchases made from links.
Paramount has hired The Departed screenwriter William Monahan to write an adaption of John Grisham's bestselling legal thriller The Associate. Shia LaBeouf is attached to star and Lorenzo di Bonaventura (Transformers, GI Joe) is producing. So what's it about? Read the official plot description after the jump.
"It's a deadly game of blackmail. And they're making him play. Kyle McAvoy is one of the outstanding legal students of his generation: he's good looking, has a brilliant mind and a glittering future ahead of him. But he has a secret from his past, a secret that threatens to destroy his fledgling career and, possibly, his entire life.One night that secret catches up with him in the form of some bad men in a dark alley — they have a deeply compromising video of the incident that haunts him. The men make it clear to Kyle that he no longer owns his own future — that he must do as they tell him, or the video will be made public knowledge, with all the unpleasant consequences. What price do they demand for Kyle's secret? Strangely, it is for Kyle to do exactly what any ambitious young lawyer would want to do: take a job in New York as an associate at the largest law firm in the world, a job that is incredibly well paid and, with mammoth hours and outrageous billing, could lead to partnership and a fortune.But Kyle won't be working for the company, but against it — passing on the secrets of the company's biggest trial to date, a dispute between two defense contractors worth billions of dollars to the victor. Now Kyle is caught between the criminal forces manipulating him and the FBI, who would love to unmask the conspiracy. Will his intellect, cunning and bravery be enough to extricate him from an impossible dilemma? Full of twists and turns and reminiscent of The Firm, The Associate is vintage John Grisham."Previous Grisham novels to be adapted to the big screen include: The Firm, The Pelican Brief, The Client, A Time to Kill, The Chamber, The Rainmaker, The Runaway Jury and Skipping Christmas (Christmas with the Kranks). The Associate sound like typical Grisham, complete with the normal Grisham title. The book didn't recieve the best reviews. Strangely, the international cover of the book (seen below in blue) actually looks like a scene from LaBeouf's Eagle Eye.
The 384-page hardcover is available for preorder on Amazon for around $15.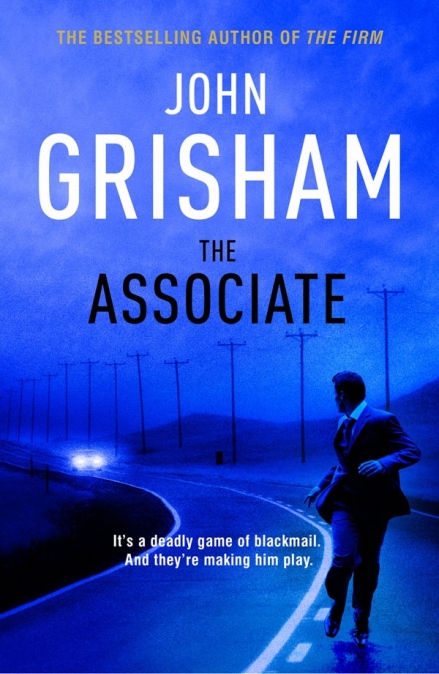 source: Variety