More Scott Pilgrim Photos: Michael Cera, Anna Kendrick And Edgar Wright's Notepad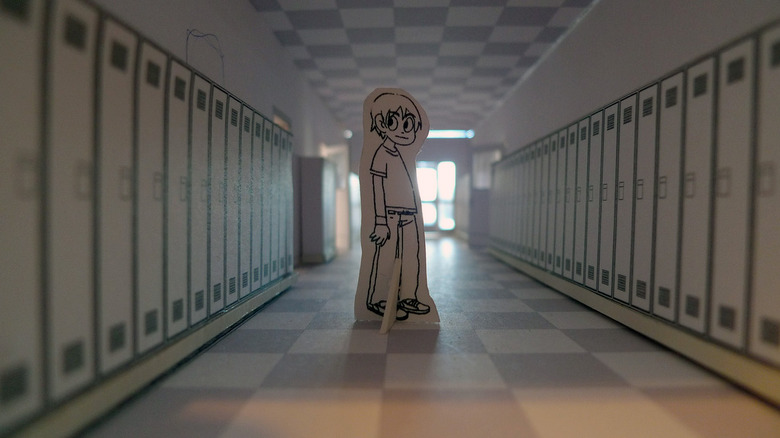 Most of you reading the site already know that we're very excited for Edgar Wright's big screen adaptation of Scott Pilgrim vs. The World. The fact that Wright has been releasing new images every day from behind the scenes has been driving us nuts. We'd like to report on each and every one of them, but we know you guys would pull a "WALL-style backlash" on me if that happened. So we're trying to space these out the best we can, just so you know.
Wright's latest photos include the hallway model photo above (which we can only assume will be used to plan one of the fight sequences or possibly the confirmed inclusion of animation. After the jump we have included new photos which show Michael Cera as Scott Pilgrim, and Anna Kendrick (Rocket Science, Twilight) as Scott's sister Stacey Pilgrim, and Edgar Wright's notepad.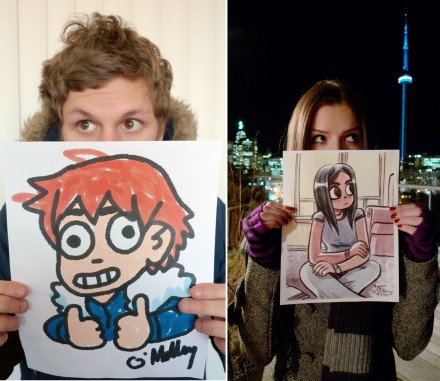 Wright also posted a photo of his notes for one of the film's fight sequences. Click the image below to enlarge.Correction: Brendon Connelly corrects me... The note pad and the handwriting are not Wrights, and the notes are lyrics for Matthew Patel's song.