Cool Stuff: The Evolution Of Bill Murray Poster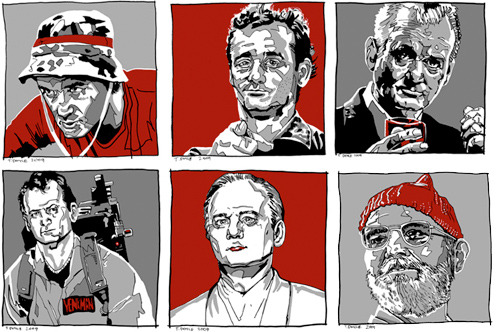 Tim Doyle has created an awesome homage to Bill Murray. The "Bill Murray Times Six" poster is screenprinted using four colors in wide format (as seen after the jump), 6" tall by 36" wide, and limited to only 50 (40 being made available to the public). Available on Nakatomiinc for $30, and also available in a neon glow-in-the-dark variant for $50.

Cool Stuff is a daily feature of slashfilm.com. Know of any geekarific creations or cool products which should be featured on Cool Stuff? E-Mail us at orfilms@gmail.com.