Neil Gaiman Announces Graveyard Book Film By Neil Jordan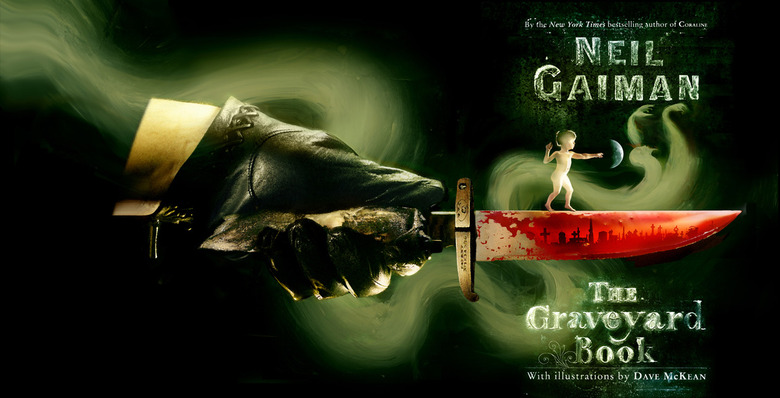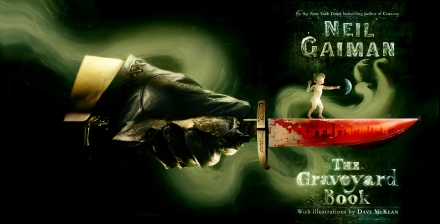 Neil Gaiman appeared on this morning's Today Show to discuss Coraline, as well as his newly Newberry winning The Graveyard Book. Shortly before he went on air, Gaiman twittered that he had been given the go ahead to reveal who was set to write and direct a big screen adaptation of The Graveyard Book and once he was in the hot seat, he was good to his word.
Rather fantastically, the name he gave was none other than Neil Jordan.
Gaiman apparently confirmed on the show that Framestore, from here in good old Blighty, would be handling the FX.  We already knew they were producing the film with the author, since an MTV interview of last year.
Much of Jordan's work in, or at the cusp of, the fantasy genre shows a very distinct sensibility that still seems compatible with Gaiman's, from The Company of Wolves to In Dreams and Angel (which definitely has a fantasy component, if you ask me – or at least a magical one) to The Butcher Boy .  Actually, while Wolves author Angela Carter was alive, she was my favourite publishing novelist; today, I'd select Gaiman – and if you didn't know, Jordan is also a novelist, and a darn good one too.
Some of Jordan's films are more popular than others, but I don't think he's ever made an entirely bad one, and the least of them all – probably High Spirits, I'd say – was extremely compromised by others. Studio others. Purse-string pulling others.
The cinematography of In Dreams is alone well worth the price of a good copy, so I'm hoping for a really well mastered Blu-Ray edition soon.
Jordan is currently finishing up Ondine, a Mermaid fable with Colin Farrell as a Fisherman, Alicja Bachleda-Curus as the scaled lady and Stephen Rea as proof that we're watching a Neil Jordan film. Hopefully we'll be seeing it soon.
I think that The Graveyard Book is a very deserving Newberry winner. A few years spattered with talking-about in the making, this take on the basic narrative and spirit of Kipling's Jungle Book doesn't put an orphaned man-child in the care of animals, but instead, the boy hero Nobody Owens is raised by the various ooky and spooky (and not so much of either) inhabitants of a graveyard. After a solid yet (forgivably) steady beginning, I felt that the book really kicked it up a notch from chapter four then dragged me by the nose, if one is ever dragged so happily, to a very satisfying, and sequel happy, conclusion.
I assume the film will still come as The Graveyard Book, just like Disney's take on Kipling's Jungle – not to mention Stephen Sommers version, or the upcoming John Downer take. I would definitely prefer this, though I definitely wouldn't lose sleep over seeing The Graveyard Film on the posters.
Regular readers of Gaiman's blog will know he's a friend of Joe Hill, whose book Heart Shaped Box has also been linked to a Jordan adaptation. No news on that one lately, I'm afraid, so I can only suppose it has been stalled.
Next on my Gaiman wish list is a big-screen version of Anansi Boys, perhaps adapted by David Renwick and starring Lenny Henry.