/Filmcast Ep. 34 - Gran Torino (GUEST: Elisabeth Rappe From Cinematical)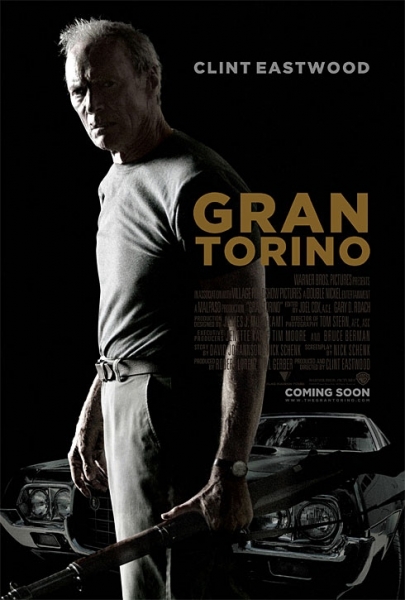 In this episode of the /Filmcast, Dave, Devindra, and Adam witness the self-destruction of Joaquin Phoenix, say goodbye to Laserdiscs, and discuss the status of Wolverine: X-Men Origins. Special geek/guest Elisabeth Rappe joins us from Cinematical and MTV Movies Blog.
As always feel free to send us your e-mails at slashfilmcast@gmail.com, or call and leave a voicemail at 781-583-1993. Join us next Monday night at 9 PM EST / 6 PM PST as we review Alan Ball's Towelhead (just released on DVD) with Groundhog Day actor Stephen Tobolowsky!
Download or Play Now:
Subscribe:
Shownotes
Introduction
(00:20) Elizabeth Rappe from Cinematical and MTV Movies Blog
What Have We Watched
David Chen (03:14) : RocknRolla, Gomorra, Damages
Devindra (11:10): Battlestar Galactica Premiere, Scrubs
Adam (13:18): My Bloody Valentine 3D, [Shit movie of the week:] Airborne
News Discussion
(28:05) Wolverine reshoots (and Hugh Jackman's response)
Featured Review
(50:00) Gran Torino
Credits
Our music comes from Point 22 courtesy of the Podsafe Network, and Brad Sucks
If you'd like advertise with us or sponsor us, please e-mail slashfilmcast@gmail.com.
Contact us at our new voicemail number: 781-583-1993
You can donate and support the /Filmcast by going to www.slashfilmcast.com and clicking on the right-hand side "Donate" links!