Roland Emmerich's 2012 Gets Its Release Date Pushed Back To November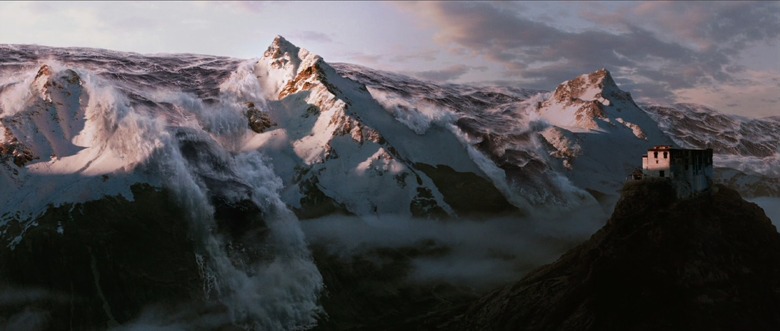 The other day, we posted about how Roland Emmerich was attached to direct Isaac Asimov's classic Foundation trilogy. That article provoked a wave of ill will against Emmerich from many who were dubious of his ability to handle anything approaching subtlety. But despite my feelings towards Emmerich, I was still willing to give his upcoming film, 2012, a chance. I have a soft spot for disaster films. And who knows? Maybe Emmerich still has it in him to deliver a summer blockbuster with a heart and/or a brain.
Unfortunately, it's now looking like Sony doesn't think the film has summer blockbuster potential. While 2012 was originally supposed to be released on July 10th, it has now been moved to November 13th. According to Sony distribution president Rory Bruer, "We've had such success with the James Bond films in November that we wanted a big tentpole film in that slot this year...We've got so many films in the summer that this is the perfect answer to that." 2012 will now go up against Sherlock Holmes with Robert Downey Jr., and Tooth Fairy. The new release date will also give the production some extra time to take care of the copious special effects required for the film.
While July 10th is a great date for studio tentpole releases, the weeks in November leading up to Thanksgiving are also a fairly lucrative time for movie studios. The question for you guys is: Would you be more likely to see the latest Emmerich disaster film in summer or fall? Or are you planning on skipping it regardless of when it's released?