Pushing Daisies To Do A Firefly And Become A Movie?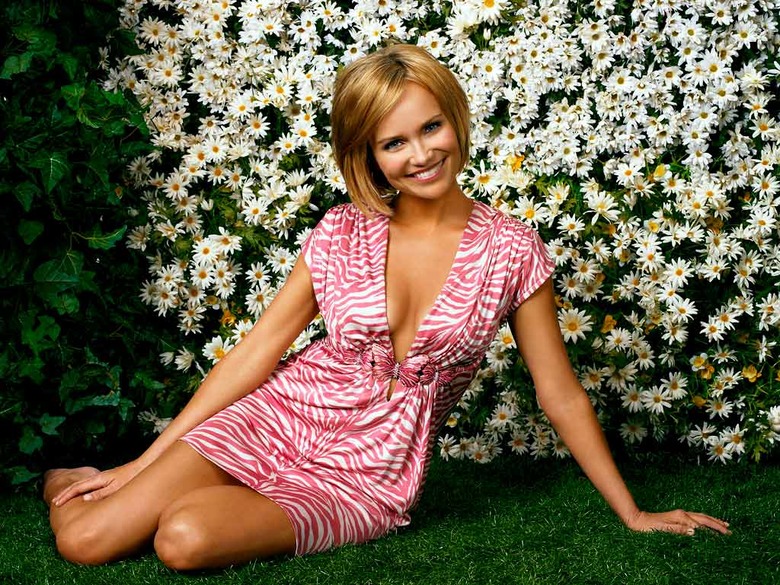 ABC have a number of unaired Pushing Daisies episodes in the can, with no indication when or if they'll even air them.  Like several beloved shows before it, Daisies was snipped off in it's prime.  Between the first season (abbreviated by the writer's strike) and the second (axed early) the show's makers managed to bag only 22 epsisodes, I believe – a typical run for one, uninterrupted season but, on the other hand, the makings of a nice little bargain-price box set.  Premature evacuation has struck to the show's creator Bryan Fuller before, with Dead Like Me being snuffed out long before the fans were sick of it.  That show, however, has been spun off into a movie, Life After Death, due on DVD shelves in February, and now, according to star Kristen Chenoweth, Daisies might be about to follow suit.
Chenoweth went on, "I'm sure that Bryan Fuller wouldn't do it without the six main characters," she said. "Paul Reubens was a big part of it – we have certain guest stars that are standouts that we'd want back. But he has such a great idea for it. ... We all want to."
We all want to as opposed to we'd all want to?  Sounds promising, but who knows if that's what she really said.  Journalist ears can be rather clothy at times.  If you're a Daisies fan, your best bet to push this along, of course, would be to buy the show's the DVDs, and also get behind the Dead Like Me spin off in a big way.
Talking of Ms. Chenoweth... she has taken one of the lead roles in David E. Kelley's new pilot Legally Mad, while the other lead has gone to one Charity Wakefield, seen below in the BBC/PBS Sense and Sensibility.  I know Charity, she's really lovely and has the distinction of being the only person ever to play on my typically one-man Film Quiz team.  That also happened to be the one time I lost the Oxford Phoenix Film Quiz – but I forgive her for her good work supporting independent cinemas.