Cool Stuff: Blade Runner Anime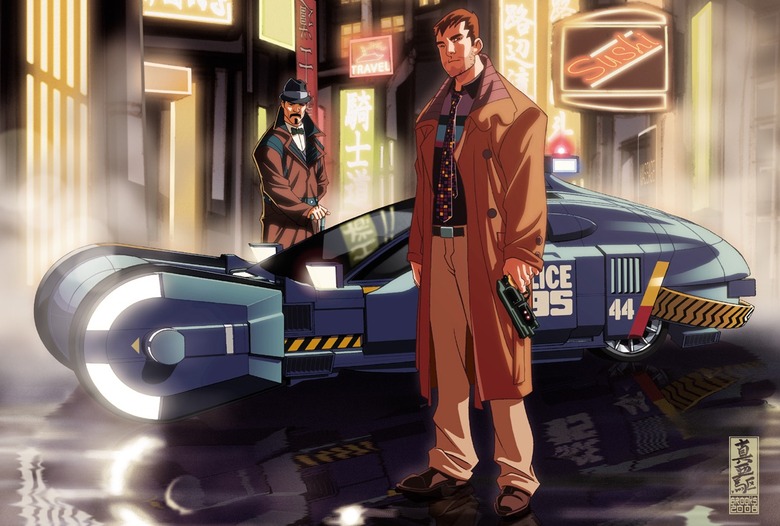 35-year-old Atlanta artist Mark Brooks (self portrait to the right) wanted to know what Blade Runner would have looked like if it were an anime, so he created this piece just for fun. Drawn in ink on bristol board, the background was done in pencil, and the whole piece was colored on a computer in Photoshop 5.5.

"Of all the Harrison Ford movies my all time favorite has always been Deckard from Bladerunner. Bar none, some of the greatest visuals in any movie ever. I also love the idea of taking a movie, TV show, or book that would likely never be made into an animated series and reimagine it as if it were a cartoon. Whether it's Bladerunner, Goonies, Breakfast at Tiffany's or whatever, I love the cartoon look applied to a subject matter that normally looks serious and real."
Mark says that he wants to do more anime-styled pieces based on popular movies. "I'll pick a few and see what I can come up with!" writes Mark. And when and if he does, we'll be sure to feature them in cool stuff. You can see more of Mark's art on his DeviantArt page.
Cool Stuff is a daily feature of slashfilm.com. Know of any geekarific creations or cool products which should be featured on Cool Stuff? E-Mail us at orfilms@gmail.com.