New Photos: Where The Wild Things Are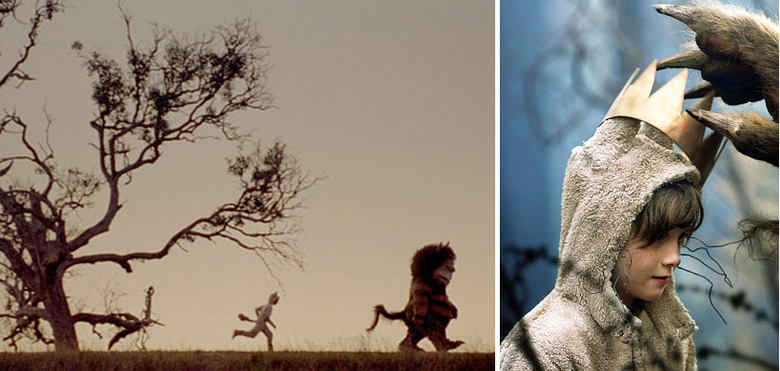 Entertainment Weekly also has a couple new photos from Spike Jonze's big screen adaptation of Maurice Sendak's classic book Where The Wild Things Are.
Max Records plays Max, a disobedient little boy sent to bed without his supper, who creates his own world — a forest inhabited by ferocious wild creatures that crown Max as their ruler. The cast also includes Catherine Keener, Max Records, Mark Ruffalo, Lauren Ambrose, James Gandolfini, Catherine O'Hara, and Forest Whitaker.
Where The Wild Things Are hits theaters on October 16th 2009.