Disney Leaves Narnia Franchise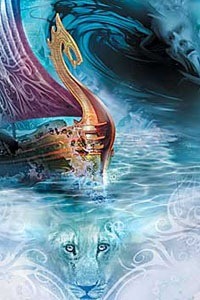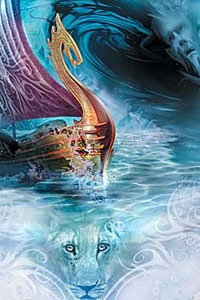 Disney will not be financing the next Chronicles of Narnia film adaptation. This shouldn't be a huge shock to most of you, as the writing has been in the sand for a while now. The shocking news is that Walden Media still plans to make The Chronicles of Narnia: The Voyage of the Dawn Treader without Disney. As far as I can tell, all the key players from Prince Caspian have signed to return for the third installment, which Michael Apted  (The World is Not Enough) is set to helm. Principal photography set for Spring 2009 with a planned May 2010 theatrical release.
The first two films cost around $200 million, and the third film will probably be no different. I couldn't see it costing less than $150 million. Walden has partnered with 20th Century Fox in the past, which leads me to believe that Fox might come aboard to co-finance this production as well.
Walden has produced 15 films in the last three years, and I'm not sure many of them could be considered profitable. The Lion, the Witch and the Wardrobe seems to be the only film to substantially surpass the film's budget domestically. Disney had committed to the third Narnia film but had made numerous public statements leading fans to believe that it could be the end of the line.
The Chronicles of Narnia: The Voyage of the Dawn Treader was originally published in 1952. It's the third book in the series but the fifth in chronological order. The book follows Lucy, Edmund, and their dreadful cousin Eustace on a magical sea journey aboard the Dawn Trader. The children are pulled into a painting of a ship at sea. On board is Caspian, King of Narnia and his companions, who are in search for seven lost lords of Narnia. The voyage will take them to the edge of the world (sound familiar? Yeah, Pirates stole this idea).
source: THR