Fox And Michael Dougherty Developing Werewolf Television Dramedy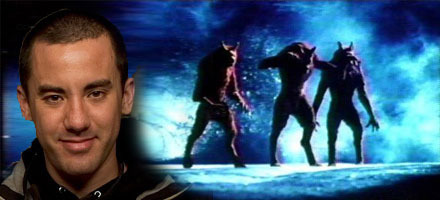 X2 and Superman Returns screenwriter Michael Dougherty is developing a werewolf dramedy for the Fox network. According to THR, "Bitches" is described as a "quirky fairy tale" about a quartet of female friends in New York City who just happen to also be werewolves. the project has received a penalty commitment from the network, and Pushing Daisies co-executive producers/writers Gretchen Berg and Aaron Harberts have been brought aboard the project.
My first thoughts are – can a non cable network (ala Fox) really air a television series titled "Bitches"? I understand Showtime airs "Penn and Teller's Bullshit", but that's Showtime. Also, its beginning to seem clear that Hollywood is already looking to follow the vampire trend with werewolves. 2009 will also see Universal's remake of The Wolfman and the Twilight sequel New Moon.