Japanese Dragonball Movie Trailer Looks Ridiculous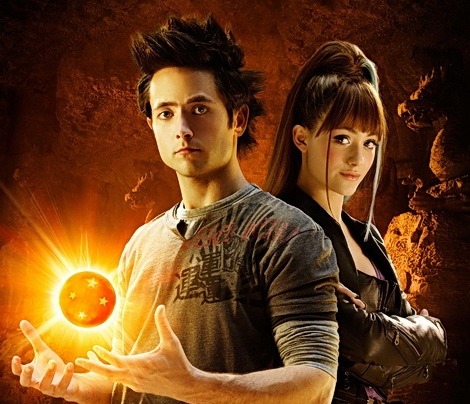 The Japanese movie trailer for Fox's big screen live-action adaptation of Dragonball has hit the interwebs. Remember how cool that new Terminator Salvation trailer was? Well this is quite the opposite. Goofy looking characters, cliched action sequences and laughable dialogue. But honestly, what did you expect? Leave your most amusing thoughts in the comments below!
Director: James Wong
Producer: Stephen Chow
Cast: Justin Chatwin, James Marsters, Jamie Chung, Emmy Rossum, Eriko Tamura, Joon Park, and Chow Yun-Fat
Based on the popular Japanese manga created by Akira Toriyama, whose work spawned best selling graphic novels, video games and a phenomenally successful television series, DRAGONBALL centers on the heroic Goku (Chatwin), a powerful warrior who protects the Earth from an endless stream of rogues bent on dominating the Universe and controlling the mystical objects from which the film takes its name.
Dragonball hits theaters in the states on April 8th 2009.
Thanks to /Film reader Luis B and Dragonballmovieblog for the tip.