The Ugly Truth Movie Trailer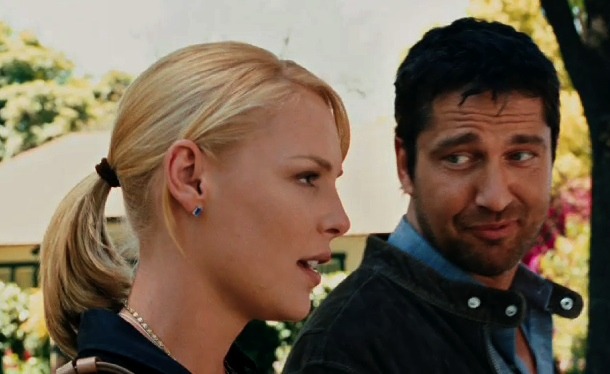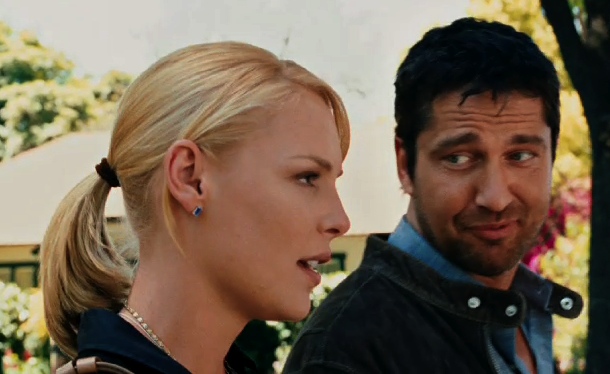 From Robert Luketic, the director of 21, Monster-in-Law, Win a Date with Tad Hamilton! and Legally Blonde, comes a new romantic comedy called The Ugly Truth. Katherine Heigl plays Abby Richter, a romantically challenged morning show producer whose search for Mr. Perfect has left her hopelessly single.  She's in for a rude awakening when her bosses team her with Mike Chadway (Gerard Butler), a hardcore TV personality who promises to spill the ugly truth on what makes men and women tick.
Basically, we have your paint by numbers romantic comedy, complete with the cute-yet-somewhat-bitchy female lead who is able to change the a**hole-yet-"extremely hot" male lead into a somewhat like-able caring guy by the time the credits roll. It's your basic female wish-fulfillment fantasy.  But who knows, it could be different. The screenwriters involved wrote 10 Things I Hate About You, which was one of my favorite high school romantic comedies of all time. Watch the trailer below, and tell me what you think in the comments.
[flv:http://bitcast-a.bitgravity.com/slashfilm/trailers/theuglytruth.flv 470 220]
Watch the trailer in High Definition on Moviefone. The Ugly Truth hits theaters on April 3rd 2009.