The /Filmcast: After Dark - Ep. 27 (GUEST: Seth Gordon)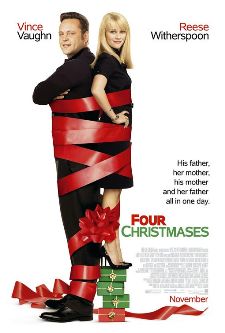 The /Filmcast: After Dark is a recording of what happens right after The /Filmcast is over, when the kids have gone to bed and the guys feel free to speak whatever is on their minds. In other words, it's the leftover and disorganized ramblings, mindfarts, and brain diarrhea from The /Filmcast, all in one convenient audio file. In this episode, Dave, Peter, Devindra, and Adam are joined by special guest director Seth Gordon to chat about The King of Kong, Four Christmases, and the art of filmmaking. Thanks for all your questions, e-mails, and voicemails (781-583-1993)! Hit the jump to see the full list of topics.
Seth Gordon's newest film, Four Christmases, starring Vince Vaughn and Reese Witherspoon, is in theaters today.
Download or Play Now:
Subscribe:
Topics Discussed
Did you think King of Kong would be such a hit?
Steve Sanders' and Billy Mitchell's relationship
Did the documentary itself affect the events documented?
The veracity of King of Kong
How much did you cut out of King of Kong
What genre will the remake of King of Kong be? What will be different?
Why a remake?
Billy Mitchell's scores: Were/Are they legitimate?
King of Kong references on South Park and The Shield
Fictional filmmaking vs. documentaries
How did you get attached to Four Christmases
Refuting rumors about Vince Vaughn and Reese Witherspoon
Working with Jon Favreau on Four Christmases
Should I go to film school?
Suicide Squad
King of Kong as a phenomenon
What are your views on piracy?
Shooting in San Francisco
Any more documentaries in your future?
What are your favorite movies from this year?
Future genres/movies