Ice Age: Dawn Of The Dinosaurs Movie Trailer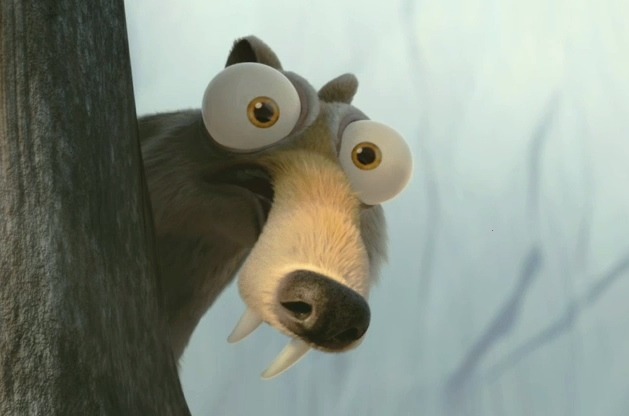 20th Century Fox has released a movie trailer for Ice Age: Dawn of The Dinosaurs. If you ask me, the only thing good about the Ice Age films is the cute little squirrel-like creature — Scrat. He is the main selling point of the entire franchise. The Ice Age movie trailer function almost as mini Pixar-like short films. Unfortunately, the films have yet to be half as entertaining as the trailers. Tell me what you think in the comments below.
[flv:http://bitcast-a.bitgravity.com/slashfilm/trailers/iceage3.flv 470 248]
Official Plot Synopsis: Ice Age: Dawn of the Dinosaurs, to be fully produced in 3-D, is the latest installment to the hit Ice Age franchise, which has grossed more than $1.2 billion around the world. Ice Age 3 will be directed by Oscar-nominated Carlos Saldanha, who directed Ice Age: The Meltdown and co-directed Ice Age. The film is being produced by Academy Award-winning Blue Sky Studios, the creative force behind all the Ice Age films and the upcoming Dr. Suess' Horton Hears a Who.
Watch the trailer in High Definition on Apple. Ice Age: Dawn of the Dinosaurs hits theaters on June 1st 2009.