Joe Johnston To Direct Captain America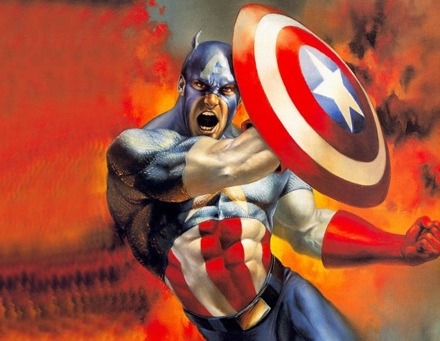 We may receive a commission on purchases made from links.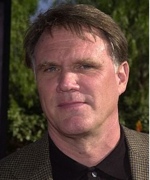 Marvel Studios has just signed Joe Johnston to direct The First Avenger: Captain America. Like many, I was impressed with Johnson's early art/effects work, loved October Sky, but was pretty disappointed with everything he has done since (::cough:: Jurassic Park III ::cough::). However, the footage I saw from The Wolf Man at Comic Con was very impressive. Johnston seems like an odd choice for this Marvel franchise, especially considering his background in visual effects, which would have made him more valuable in a project with a more visually dynamic superhero (like The Incredible Hulk).
A Breif History of Joe Johnston
Johnston started his career as an artist at Lucasfilm, having famously provided the final designs for Star Wars characters Yoda and Boba Fett. He won an academy award for his visual effects work on Raiders of the Lost Ark. Supposedly Johnston and George Lucas got close, and Joe was invited to cit in during George's editing sessions. Later when Joe announced that he would be leaving the company to travel the world with the money he had saved up, Lucas convinced him to attend his alma mater USC film School, and even paid his tuition.
Johnston was a second unit director on *batteries not included, and made his directorial debut with Honey I Shrunk the Kids. In the 1990's, Johnson directed The Rocketeer, the live action sequences of The Pagemaster, Jumanji, and crescendoed with October Sky. Steven Spielberg handed Johnston the Jurassic Park series with Jurassic Park III. His remake of The Wolf Man for Universal will hit theaters in April 2009. Interestingly, Johnson was also at one point in line to direct Hulk, but for one reason or another decided to drop out.
The First Avenger: Captain America is set to hit theaters on May 6th 2011, just two months before Marvel's superhero team-up film The Avengers (July 15th 2011). Considering the films will be interconnected, this means Johnson will need to cast his Steve Rogers / Captain America very soon. Also, no screenwriters have been hired for the project, but Marvel has supposedly been heading pitches and hopes to hire someone soon.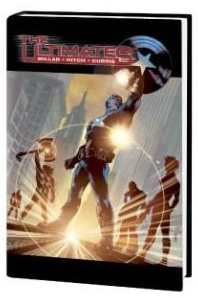 I've never really been a fan of Captain America, like some I found his extreme patriotism and stupid outfit to be a turn off. Plus, his weapon is a shield?! C'mon!
But recently one of my friends convinced me to buy The Ultimates: Volume 1, was has totally changed my mind about Captain America and the whole idea of a superhero team-up. If you haven't yet read The Ultimates, you should definitely check it out (it is available for under $20 on Amazon). I have no doubt that the storyline will be used as a guideline for the end of the Captain America film and the beginning of The Avengers movie.
As previously revealed, the film will be a period piece set entirely during World War II. Filming will take place primarily at Raleigh Studios in Manhattan Beach, CA. The rumored plot synopsis follows:
"Born during the Great Depression, Steve Rogers grew up a frail youth in a poor family. Horrified by the newsreel footage of the Nazis in Europe, Rogers was inspired to enlist in the army. However, because of his frailty and sickness, he was rejected. Overhearing the boy's earnest plea, General Chester Phillips offered Rogers the opportunity to take part in a special experiment... Operation: Rebirth. After weeks of tests, Rogers was at last administered the 'Super-Soldier Serum' and bombarded by 'vita-rays.' Steve Rogers emerged from the treatment with a body as perfect as a body can be and still be human. Rogers was then put through an intensive physical and tactical training program. Three months later, he was given his first assignment as Captain America. Armed with his indestructible shield and and battle savvy, Captain America has continued his war against evil both as a sentinel of liberty and leader of the Avengers."
Discuss: What do you guys think of the choice of Joe Johnston to direct Captain America?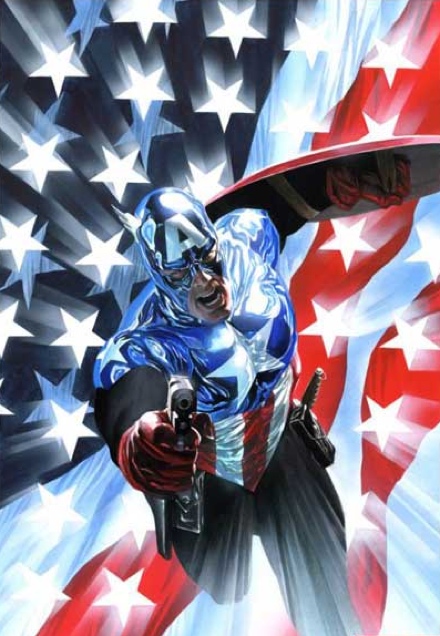 source: THR