Box Office Tracking: $60M Opening And $200M Domestic Possible For Madagascar 2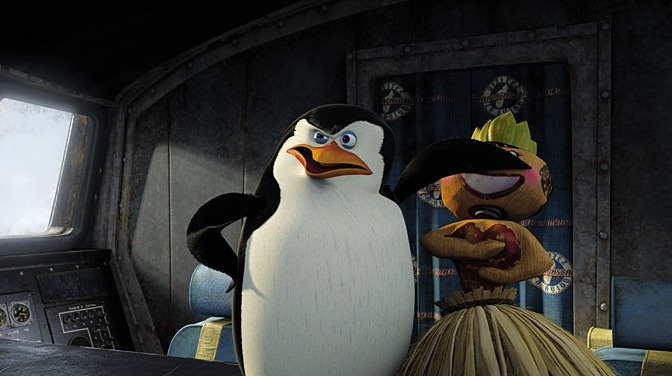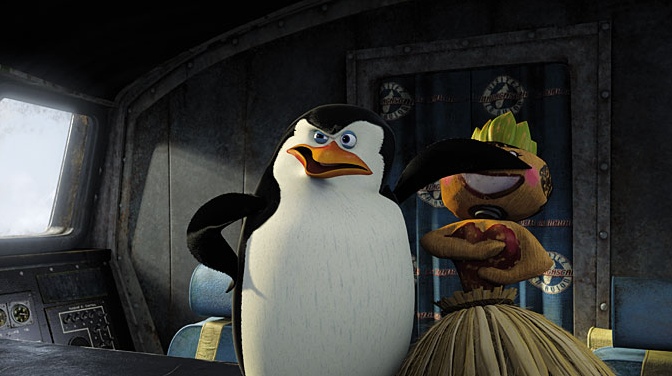 After "trick or treating" blotted out last Friday at the box office, the movie industry recovered with a strong Saturday and Sunday, and now Hollywood is gearing up for a spectacular start to the holiday movie season. Industry tracking suggests that Madagascar: Escape 2 Africa (Dreamworks/Paramount) will enjoy a huge opening. Execs from 3 separate competing studios have told me that this one will crack $60M by Monday morning.
Some have been writing about an even bigger start for Mad 2, and although it is possible, the fact that the original 2005 film opened with a 3-day start of $47M is a bit misleading. Those were the first 3 days of a long 4-day Memorial Day weekend, leading to an exceedingly strong Sunday.
My official prediction is $60.3M, which would be fantastic, and anything over $50M is still great. I have great confidence in Madagascar 2 reaching $200M domestic, especially given that its only competition next weekend is the adult-skewing Quantum of Solace (Sony). By the time the latest and greatest from Jeffrey Katzenberg's animation house finishes its domestic run, it will be either the all-time 3rd or 4th-best grossing animated feature in Dreamworks history.
ALL-TIME TOP GROSSING MOVIES FROM DREAMWORKS ANIMATION
1. Shrek 2 – $441.2M cume ($108M opening)
2. Shrek the Third – $322.7M cume ($121.6M opening)
3. Kung Fu Panda – $215.4M cume ($60.2M opening)
4. Madagascar – $193.5M ($47M opening)
5. Shark Tale – $160.8M cume ($47.6M opening)
6. Over the Hedge – $155M cume ($38.4M opening)
7. Bee Movie – $126.6M cume ($38M opening
8. Chicken Run – $106.8M cume ($17.5M opening)
9. The Prince of Egypt – $101.4M cume ($14.5M opening)
10. Antz – $90.7M cume ($17.1M opening)
The original Madagascar was disproportionately strong overseas, and the sequel's spectacular performance last weekend in Russia and the Ukraine point toward another huge international box office sensation. This is probably because of the franchise's distinctly multicultural feel, and the worldwide box office for Mad 2 seems destined for $550M-$600M.
If my $60.3M number hits, this family-friendly talking-animals yarn will become the all-time 4th-best opening for a non-Summer animated film released on a non-holiday. (I have screened out animated movies released May-August or for long holiday weekends.)
ALL-TIME TOP ANIMATED OPENINGS FOR NON-SUMMER SEASON/NON-HOLIDAY RELEASES
1. The Incredibles – $70.4M
2. Ice Age: The Meltdown – $68M
3. Monsters, Inc. – $62.5M
4. Madagascar: Escape 2 Africa – $60.3M (predicted)
5. Shark Tale – $47.6M
6. Ice Age – $46.3M
7. Dr. Suess' Horton Hears A Who – $45M
8. Happy Feet – $41.5M
9. Chicken Little – $40M
10. Bee Movie – $38M
The other 2 wide releases this weekend both have a chance to crack double digits. Universal's Role Models has, what I am told is, an advantage over Soul Men (MGM) in the tracking. Writer/director David Wain is a cult comedy star, and Role Models is his first chance at a mainstream commercial hit.
To a very small and slightly fanatical crowd the MTV sketch comedy show The State is like a religion. Wain and Role Models co-writer Ken Marino were writer/performers on that cable semi-hit (there are rumors of a film version). The Shaker Heights, Ohio native also wrote and directed the 2001 cult movie hit Wet Hot American Summer, which grossed only $300,000 domestic, but has gone on to success as a midnight movie staple and on cable. They also managed to crank out the indie movie The Ten, a comedic treatment of the Ten Commandments, last summer, but the effort yielded only $800,000 in domestic ticket sales.
In the final analysis of Role Models, despite the presence of the always-funny Paul Rudd, Wain has co-written and directed another of those Judd Apatow-style R-rated comedies, and this sub-genre has been watered down this year with disappointments like Will Ferrell's Semi-Pro ($15M opening – $33.4M domestic), My Best Friend's Girl, starring Dane Cook ($8.2M opening – $19.2M domestic) and last weekend's Zack & Miri Make a Porno ($10M opening). Audiences have become more discriminating about their choices in raunchy humor, so I am pegging Role Models for something in the $12.7M range and a 2nd place finish.
It is not entirely impossible that Soul Men will be much bigger than tracking indicates, but I am not betting on it. This is one of the final performances for Bernie Mac who died in August, but probably not one that he will be remembered for. The 100+ episodes of his long-running TV show stand as a testament to how funny he could be. He was also hilarious in Bad Santa ("You got some lip on you midget" – one of the few of his lines that I can print without offending somebody.) And, he began to show some real acting chops with his sturdy, under-stated performance alongside Terrence Howard in the underrated Pride.
With generally negative reviews (45% Fresh on Rotten Tomatoes), this one will play well with black audiences, but even with Samuel L. Jackson teaming with Mac, there does not seem to be much crossover appeal. Still, I believe that this will be under-performing MGM's best opening weekend of 2008 with about $10.2M at #3, surpassing March's Superhero Movie, which managed just $9.5M.
I anticipate that High School Musical 3: Senior Year (Disney) will finish 4th with a possible $8.6M, down a respectable 44% from its 2nd weekend. Changeling (Universal), for my money, Clint Eastwood's weakest directorial effort in years (bring on Gran Torino), should hold very well down a scant 40% to a predicted $5.6M. Among last week's releases, Zack & Miri (Weinstein) should fare best with a possible $4.7M, representing a 53% drop. Meanwhile, Freestyle's The Haunting of Molly Hartley will likely fall more than 60% to something in the $2M range, and it will miss the top 10 altogether.
FINAL PREDICTIONS FOR THE WEEKEND OF NOVEMBER 7
1. Madagascar: Escape 2 Africa (Dreamworks/Paramount) – $60.3M
2. Role Models (Univeral) – $12.7M
3. Soul Men (MGM) – $10.2M
4. High School Musical 3: Senior Year (Disney) – $8.6M
5. Changeling (Universal) – $5.6M
6. Zack & Miri Make a Porno (Weinstein) – $4.7M
7. Saw V (Lionsgate) – $4.8M
8. Beverly Hills Chihuahua (Disney) – $3.8M
9. The Secret Life of Bees (Fox Searchlight) – $2.9M
10. Eagle Eye (Dreamworks/Paramount) – $2.4M