Jurassic Park Author Michael Crichton Dies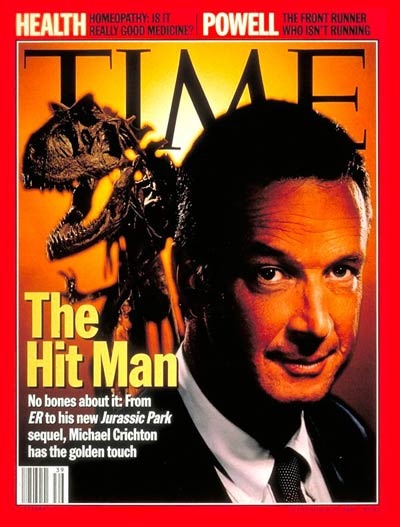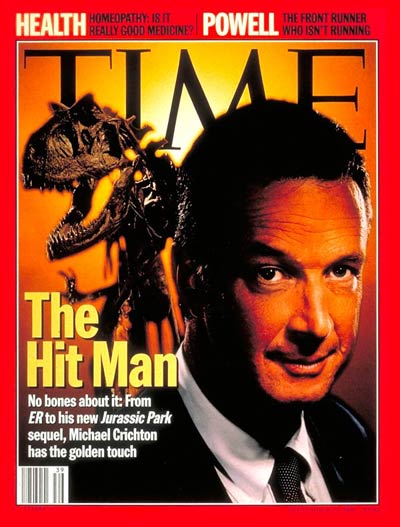 Various news outlets are reporting that Michael Crichton, the author most famous for Jurassic Park and The Andromeda Strain, has died at the age of 66 after an unpublicized battle with cancer. In addition to writing some of the most memorable books of our time, Crichton has been involved in various film and television projects. He co-wrote the screenplay for Spielberg's Jurassic Park, created the hit show ER, and is also a capable director, having directed such films as Westworld and The First Great Train Robbery.
I'm sure I'm not alone in saying that Crichton's works have significantly shaped my life. His ability to intermix thrilling science-fiction with his medical and scientific background has led to some the best works of fiction in the past few decades. In recent years he became an outspoken critic against the theory of global warming—and even though I vehemently disagree with most of his arguments, I have no shame in admitting that he raised the level of discourse for both sides.
His reps released the following on his website:
Best-selling author Michael Crichton died unexpectedly in Los Angeles Tuesday, November 4, 2008 after a courageous and private battle against cancer.
While the world knew him as a great story teller that challenged our preconceived notions about the world around us — and entertained us all while doing so — his wife Sherri, daughter Taylor, family and friends knew Michael Crichton as a devoted husband, loving father and generous friend who inspired each of us to strive to see the wonders of our world through new eyes. He did this with a wry sense of humor that those who were privileged to know him personally will never forget.
Through his books, Michael Crichton served as an inspiration to students of all ages, challenged scientists in many fields, and illuminated the mysteries of the world in a way we could all understand.
He will be profoundly missed by those whose lives he touched, but he leaves behind the greatest gifts of a thirst for knowledge, the desire to understand, and the wisdom to use our minds to better our world.
Michael's family respectfully asks for privacy during this difficult time.
A private funeral service is expected, but no further details will be released to the public.