Cool Stuff: Sean Clarity's "Buffer Overflow" Limited Edition Print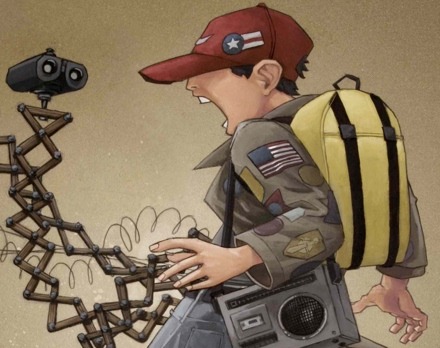 One of my favorite piece's from August's Crazy4Cult pop cult movie artshow was Sean Clarity's Goonies-inspired Data painting "Buffer Overflow". I actually loved the art so much that it has since taken the place of WALL-E as my desktop wallpaper. Gallery 1988 is releasing limited edition 15" x 20" print of Clarity's "Buffer Overflow" for $100. Printed on archival paper, signed, numbered, and limited to 100 prints.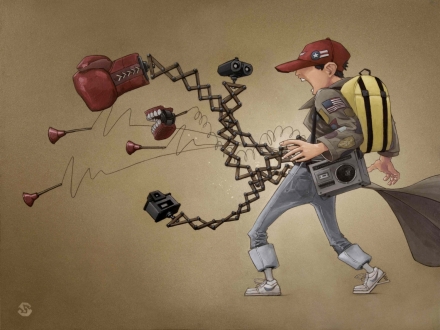 The giclee will be available starting TOMORROW, Saturday, November 1st. If you would like one, shoot an email over to the guys at Gallery 1988 or give them a call on Saturday at (323) 937-7088. And tell them that /Film sent you! I'm sure these will go quick. I know I already reserved one.
Cool Stuff is a daily feature of slashfilm.com. Know of any geekarific creations or cool products which should be featured on Cool Stuff? E-Mail us at orfilms@gmail.com.