Pulitzer Prize-Winner David Lindsay-Abaire To Write Spider-Man 4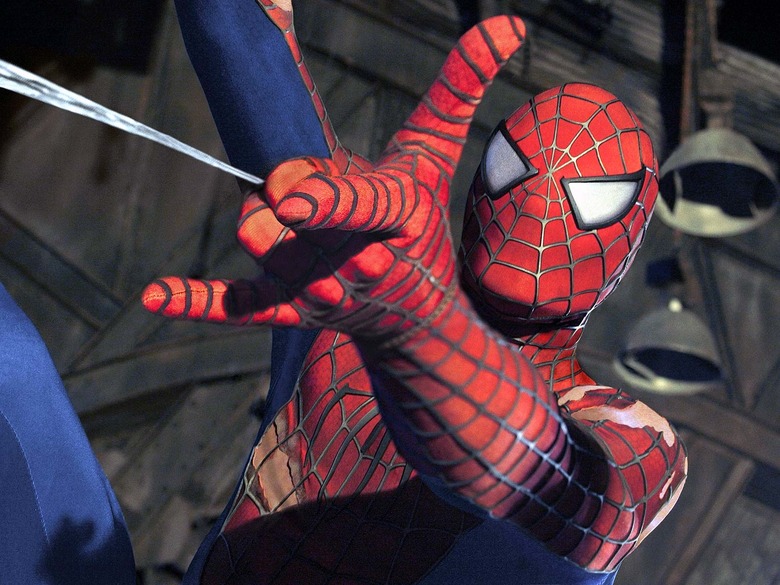 Sony is in final talks with Pulitzer Prize-winning playwright David Lindsay-Abaire to write Spider-Man 4. It's unclear if Lindsay is doing an entirely new take on the material, or if he's rewriting James Vanderbilt's recent draft. THR claims that director Sam Raimi and stars Tobey Maguire and Kirsten Dunst are all expected the return for the fourth film.  As expected, plot details are non existent at this point.
Most of Lindsay-Abaire's plays center around "outsiders in search of clarity", a view of life which no doubt formed while being a lower-class student in the prestigious boarding school. Lindsay-Abaire is known for his character work, which might mean that Sony is trying to address the problems of the third film.
The bad news is that Lindsay-Abaire has writing credits on two screenplays, Robots and Inkheart, neither of which would be considered great scripts. Lindsay-Abaire's 2006 Broadway stage production of Rabbit Hole starred Cynthia Nixon and Tyne Daly. David also recently wrote the lyrics for Shrek The Musical. The hire of a pulitzer prize-winning writer is nothing new for the Spdier-Man series, as one of the writers on Spider-Man 2 was Michael Chabon, another Pulitzer winner.