/Filmcast Ep. 22 - W. (GUEST: Devin Faraci)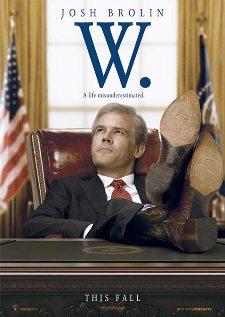 In this episode of the /Filmcast, Dave, Devindra, and Adam are joined by Devin Faraci from Chud.com to console each other after facing an emotional onslaught in Dear Zachary, lament the loss of Terrence Howard in Iron Man 2, debate Zach Snyder's changes to the Watchmen film ending, and try to pretend the last eight years didn't happen while reviewing Oliver Stone's W.
Have any questions, comments, concerns, feedback, or praise? E-mail us at slashfilmcast@gmail.com or call and leave a voicemail at 781-583-1993. Join us next next week as we review Tomas Alfredson's Let the Right One In.
Download or Play Now:
Subscribe:
Shownotes
Introduction
(00:18) Devin Faraci from Chud
(01:48) Congratulations to Filmjunk and Filmspotting on their Podcast Award nominations!
(02:12) Follow up on past After Dark topics
(03:17) Thanks for reviewing the show on iTunes! Please review more!
What Have We Watched
David Chen (03:51): Dear Zachary, Invasion of the Body Snatchers, It's Always Sunny in Philadelphia, The Office
Devin (14:00): Zack & Miri, Soul Men
Devindra (19:45): Don't Mess with the Zohan
Adam (24:00): Indiana Jones and the Kingdom of the Crystal Skull, Pushing Daisies, Heroes, Entourage, [Shit movie of the week] I Still Know What You Did Last Summer
News Discussion
Peter Sciretta joins in!
(46:42) Star Trek Photos Galore!
(1:06:44) George Nolfi to Write 4th Bourne Film
(1:10:33) Watchmen Ending Changed?
Featured Review
(1:18:52) W.
Credits
Our music comes from Point 22 courtesy of the Podsafe Network, and Brad Sucks
If you'd like advertise with us or sponsor us, please e-mail slashfilmcast@gmail.com.
Contact us at our new voicemail number: 781-583-1993