First Look: Robert Downey Jr As Sherlock Holmes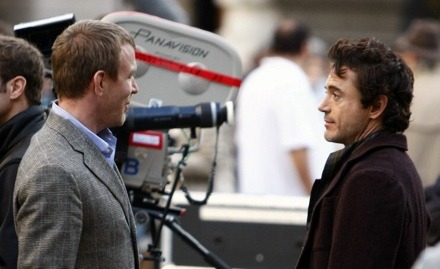 Just Jared has scored the first photos of Robert Downey Jr. in costume on the London set of Guy Ritchie's Sherlock Holmes.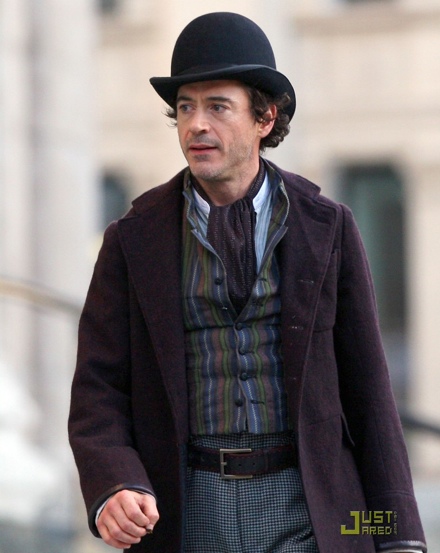 Anthony Peckham's script is based on a mixture of Sir Arthur Conan Doyle's classic tales and the Lionel Wigram comic book adaptation which presents a more active version of the famous detective. Jude Law stars as Holmes' trusted colleague Dr. Watson. Rachel McAdams is Irene Adler, Sherlock's love interest. Mark Strong is on board to play the villain Blackwood.
Discuss: What do you think?