Page 2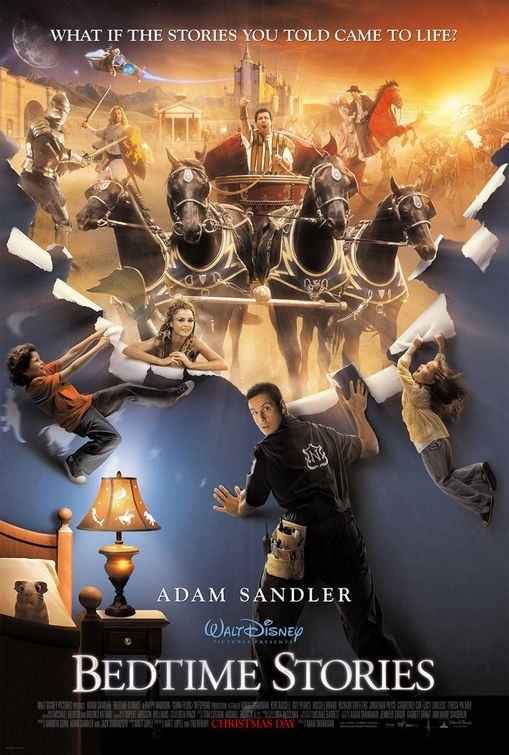 Disney has released the movie poster for the upcoming Adam Sandler family fantasy comedy Bedtime Stories.
Degrassi High has an upcoming four episode story arc that would take the cast members to Hollywood where they will hang out with Kevin Smith and Jason Mewes. [toronto star]
The president of DC Comics tells Latino Review that Brandon Routh is still their choice for the next Superman movie.
Final Twilight movie trailer will premiere tonight. Snor.
Universal is doing another direct-to-video sequel to 1992's Beethoven called Beethoven's Big Break. This will be the sixth film in the series. [thr]
Entertainment Tonight saw a 22% increase in ratings for their Transformers 2 set visit. [tfw2005]
Wesley Strick will not be directing Platinum Dunes' A Nightmare on Elm Street [shock]
Zeppelins return to the United States on Halloween, one more step towards the future shown in Richard Kelly's Southland Tales. [gizmodo]
F/X supervisor Kurt Williams can not confirm or deny rumors that Captain America is seen in a deleted scene on The Hulk dvd. [scifi]