Jamie Foxx Joins Frank Darabont's Law Abiding Citizen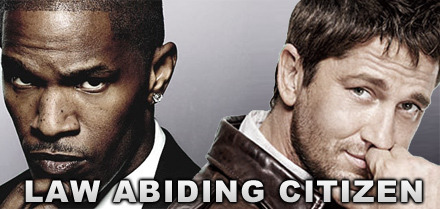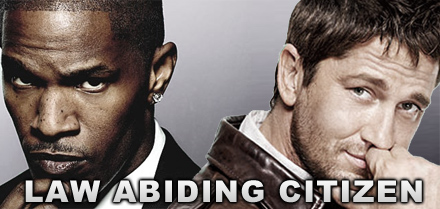 Jamie Foxx is in final talks to join Frank Darabont's Law Abiding Citizen, a psychological thriller about a criminal mastermind/victim of the legal system who controls a city from the confines of his prison cell. As a result of a plea bargain, one of his wife and daughter's murderers will be set free, and he is now out to unleash revenge on the killers. Gerard Butler plays the successful assistant D.A. who stands in his way.
Darabont collaborated with Equilibrium scribe Kurt Wimmer on the script. Darabont has been nominated for for three Academy Awards for his Stephen King adaptations The Green Mile and The Shawshank Redemption. His 2007 adaptation of The mist was not as well received. I'm guessing that Citizen won't require horribly rendered computer generated creature effects, although I could be wrong. The plot synopsis for the project has changed twice, and I'm not even sure if the current version I've printed above is accurate.
source: THR