Two New Photos From Oliver Stone's W.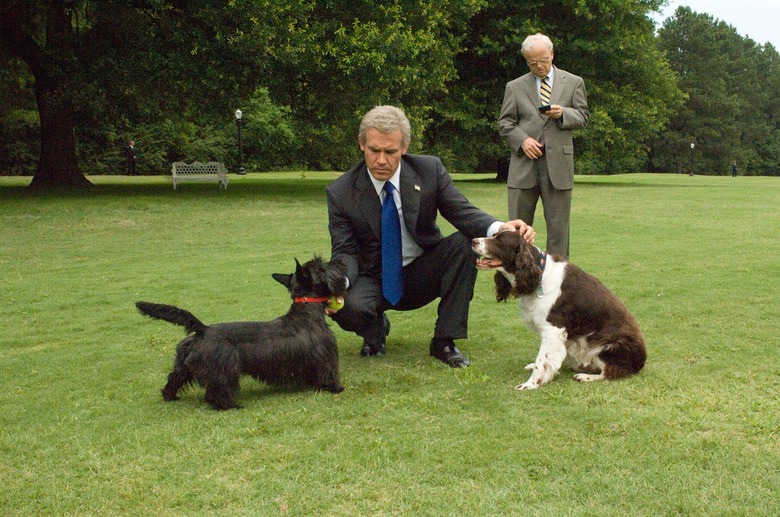 Liosngate has released a couple new production photos from Oliver Stone's George W. Bush biopic – W. The photo above shows George W. Bush (Josh Brolin, front) playing with his two dogs, Barney and Spot, on the White House lawn, as Karl Rove (Toby Jones) comes up with evil schemes on his blackberry (we can only assume).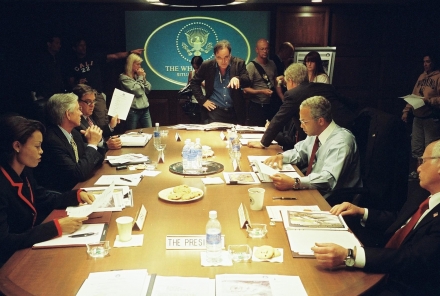 The behind the scenes photo above shows Oliver Stone (standing, center) directing a scene in a facsimile of the White House situation room with (left to right, seated) Condoleezza Rice (Thandie Newton), Donald Rumsfeld (Scott Glenn), George Tenet (Bruce McGill), George W. Bush (Josh Brolin, seated on table), Colin Powell (Jeffrey Wright) and Dick Cheney (Richard Dreyfuss). Click on the images to enlarge. W. hits theaters on October 17th 2008.