TIFF Review: Lymelife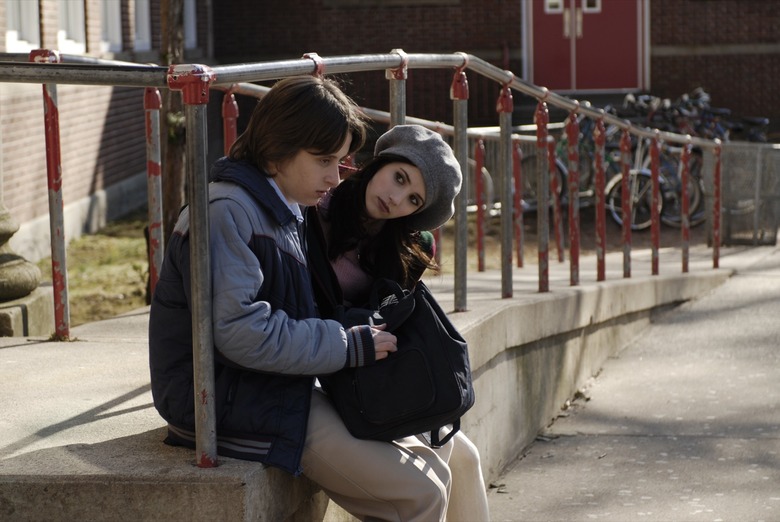 At every film festival, I try to pack in as many screenings as humanly possible (At TIFF this year, I've been rather unsuccessful...). This leads to seeing a lot of films you wouldn't normally watch just because it fits nicely on the schedule between two other films. I call these movies the "nothing better to see movies".
I've had a lot of conversations over the years about the value of a movie critic's opinion. What many people don't understand is that a working critic sees a lot of movies he isn't normally interested in. I believe one of the reasons the divide between mainstream opinion and critical opinion is the fact that the average moviegoer usually only sees movies you're excited to see. Going in with that excitement is an investment. And chances are, more times than not, the average moviegoer will leave the theater satisfied. I'm not saying this is the sole reason for the critical/mainstream divide, but it accounts for some of it.
Now most of these "nothing better to see movies" end up being average or poor. I don't enter into a film festival without having done my share of research. And what that means is that I usually have a pretty good idea about which movies are worth seeing. But every once in a while one of these "nothing better" movies becomes a pleasant surprise. And this year at the Toronto International Film Festival, that movie is Lymelife.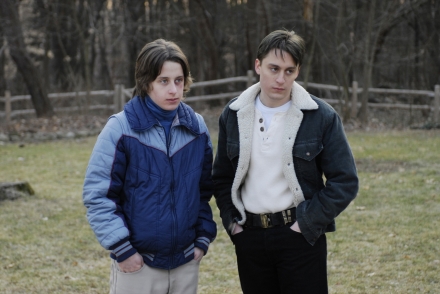 Toronto is a much different film festival than Sundance. It is filled with the type of films that will be vying for award consideration over the next few months. My personal tastes lean toward the type of films you usually find in Sundance's dramatic competition. I hate to call Sundance a genre, but to me it really is. Lymelife feels like a Sundance movie, and it isn't a coincidence. The project was developed during the 2001 Sundance Filmmakers lab, and has taken 7 years to become a reality. Emile Hirsch, Ryan Gosling, and Jennifer Jason Leigh were also attached to the film in its early stages.
Lymelife tells the story of the Bartletts, a dysfunctional family living in the late 1970's. Scott (Rory Culkin) is fifteen years old. His parents haven't had sex in a long time, probably because his father (Alec Baldwin) is having an affair. Scott's mother (Jill Hennessy) spends most of her time trying to pretend she has no idea and worrying about the little details of life. Scott's older brother Jimmy (Kieran Culkin) returns from the army to the mess he purposely left. But the story is really a coming of age journey about divorce and first love. Emma Roberts plays Adrianna Bragg, a girl Scott has had a crush on for many years. Her family pretty much mirrors the Bartletts. In fact, her mother (Cynthia Nixon) is the one having an affair with Scott's father. Adrianna's father, who contracted lyme disease, is too busy hiding in the basement while everyone thinks he's in the city looking for work. The aforementioned storyline and ending sequence are probably my only gripes.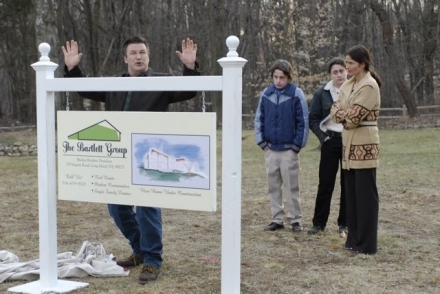 Filled with good performances across the board and a wonderful coming-of-age story, Lymelife is like Squid and the Whale but in a more relatable, less quirky, suburban setting. Derick Martini's film is semi-autobiographical, based loosely on the Martini's own childhood. I can certainly see why the screenplay attracted such a-grade talent over the years. It's also worth noting that Martin Scorsese executive produced the film.
The finished film does suffer from some minor editing and continuity problems, but that can easily be forgiven considering the film was shot on a low budget over the course of three weeks. The film is filled with references from the era. If you grew up in the late 70's /early 80's, you'll probably relate to the many Star Wars references. The soundtrack is also notable, like that of most films set in the 70's.
Lymelife is the kind of film that could easily be overlooked, and sent directly to DVD. I encourage all of you to seek Lymelife out when it becomes available either theatrically or on home video.
/Film Rating: 7.5 out of 10