Doesn't Sound Good: 24 Shuts Down Production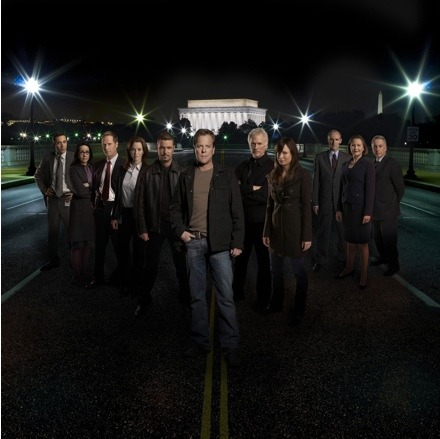 Not so great news for 24 fans. EW is reporting that production of the new season of 24 will shut down for more than two weeks so that the series writers can "reshape the upcoming season's creative direction". Howard Gordon admits that they "just couldn't get this direction to work," so they "found another one" and "wound up retooling it." Last season was lackluster by every account, and a production shutdown is never a good sign, especially considering this season was already postponed an entire year (partly due to the writers strike). You would think that with all the extra time, they would have figured everything out...
And if that doesn't sound bad enough, Michael Ausiello reports that Elisha Cuthbert has signed on to reprise her role as Jack Bauer's incredibly stupid and annoying daughter.