Telluride Review: Mike Leigh's Happy-Go-Lucky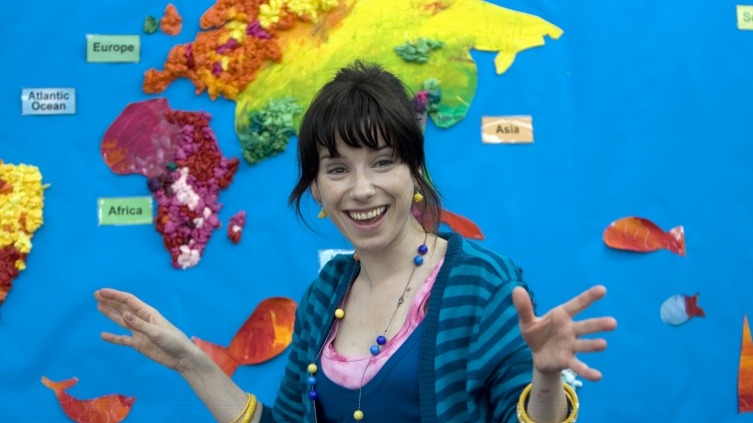 They say that if you give out positive energy than you should receive positive energy in return. The person who coined that phrase never met Poppy. Dressed in bright colors and wearing big earrings, Poppy has a personality that is as obnoxiously perky as her wardrobe, if not more so.
Mike Leigh's latest film is a character study focusing on a 30-year-old primary school teacher with the attitude of a child, who has to deal with a series of problems ranging from her bicycle being stolen to a problem child at school, to her pregnant/married sister who lectures her about responsibility and settling down. She joins a dancing class with a co-worker and takes driving lessons from an angry racist.
If you're looking for a story, there isn't much of one. The film is purely about Poppy, and how the world reacts to her quirky upbeat attitude. Sally Hawkins delivers one hell of a performance, which you might only begin to realize late into the film when Poppy is forced to get serious. Happy-Go-Lucky is fun and endearing, but the character might be too in-your-face for easily annoyed viewers.
/Film Rating: 7 out of 10