Forum: Disaster Movie & Babylon A.D.: What Did You Feel? UPDATE: Place A Hex On Jason Friedberg & Aaron Seltzer!!!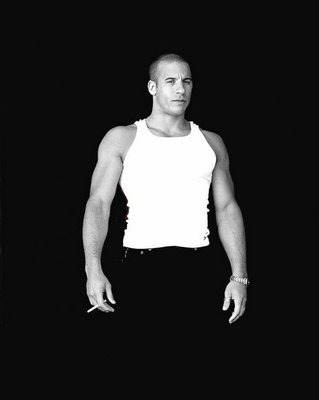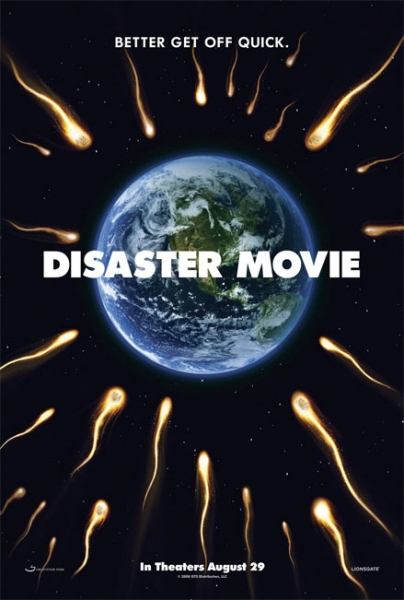 WEEKEND UPDATE: Okay. So, I just witnessed a press copy of Disaster Movie. Let's up the ante. If you really, really want bad things to happen to Disaster Movie, and the movie's directors/hacks, Jason Friedberg and Aaron Seltzer Water, paste the following in the comments: Necronomicon Xmortis Juno. Thanks. If their film suffers a horrible death at the box office, we'll update/celebrate. Disclosure: I've had this post/hex blessed by a perturbed employee of Marie Laveau's House of Voodoo in New Orleans. The /Film Effect is in effect!!! (Per the emails: No, I'm not kidding.)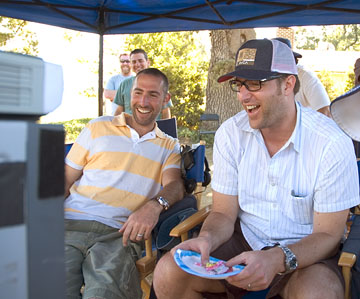 Necronomicon Xmortis Juno —>Necronomicon Xmortis Juno —>Necronomicon Xmortis Juno —>Necronomicon Xmortis Juno —>Necronomicon Xmortis Juno —>
Okay. So, who braved the shallow waters today and paid to see Babylon A.D., a Vin Diesel comeback movie repeatedly wedgied by its director, or Disaster Movie, a national disgrace released on the friggin' anniversary of Hurricane Katrina that has the power to shutdown Slashfilm if it grosses over $20 million?
Don't worry readers, we will not hire Osama bin Diesel to track you down (or your innocent friends) using IP addresses. Please confess below: How did either of these "films" make you feel? Shock the cowards among us and rip into the soon-to-be infamous twist ending to Babylon A.D. below. Feel free to exaggerate, lie or simply imagine. Feel free to not even identify which travesty you are referring to, it will make things that much scarier. We await to vicariously experience these winners via your comments by candle light with a bag of Cape Cod jalapeno potato chips and an airplane pillow to muffle our screams.
/Film reader, joelnstuff, informs, "Looks as though the hex [is working], early reports have Disaster Movie only making 2.2M on Friday!"