Geek Deals: Heroes Season One For $29 And Threadless $12 Sale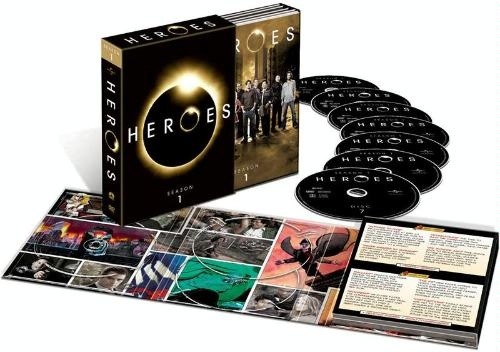 We may receive a commission on purchases made from links.
Amazon has another hot Deal of the Day. Today they are offering Heroes Season One for $29.99, 50% off the MSRP of $59.98. Not a gold box sale, but also worth mentioning: Heroes Season 2 also not-so-coincidentally hits DVD store shelves today, and is available on Amazon for $24.99, 37% off the MSRP. So you can essentially pick up both seasons of Heroes for $54.98, and catch up on the series before Season Three begins. I got the chance to see the first episode at this year's Comic Con, and it seems like the show might win over many of the fans who were lost in the sophomore slump.


Also, Threadless is running a $12 2 Cool 4 School Sale on all tees. Some of the threadless t-shirts we've featured in past Cool Stuff posts have included the Dark Side of the Garden, The Beginning, and Color Coded Criminals. It seems like a lot of the popular shirts are sold out in the most of the popular sizes. Most of the tees normally run around $20, so $12 a shirt is a pretty good deal if you can find something you like that is in stock.